Educational Sessions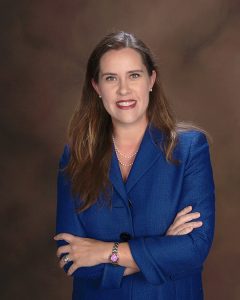 Wednesday, November 14
Keynote Presentation and Luncheon (12:05–2:00 p.m.)
Immigration Reform and the Construction Industry
The availability of qualified workers is one of the biggest challenges within the construction industry. Jenna Hamilton, the Director of Workforce Policy for Leading Builders of America, will provide a neutral perspective on immigration reform legislation and policies that are impacting the industry.
Speaker:
Jenna Hamilton, Director of Workforce Policy, Leading Builders of America
Thursday, November 15
Keynote Presentation and Breakfast (8:00–9:30 a.m.)
Staying Ahead of the Curve: Top 5 Tech Trends
The world around us is evolving at a staggering pace—new technology, changing communication channels and preferences, and shifting workflow processes have all seen innovation like never before. During this session, Matrix Group CEO Joanna Pineda will cover the top 5 tech trends that you need to pay attention to and plan for, including:
Online security best practices to keep you, your family, and your organization safe.
Augmented reality/virtual reality and its impact on construction.
Nano learning and how it can empower your workforce.
Artificial intelligence and how cognification will make everything better.
The war on talent, which today is largely being waged online.
Speaker:
Joanna Pineda, CEO, Matrix Group International
Industry Session Presentations: Wednesday, November 14
Union Contractors Subcommittee (8:00–9:30 a.m.)
Industry Update
Signatory contractors will meet with representatives from the International Association of Heat and Frost Insulators and Allied Workers for an industry update and an opportunity for a Q&A.
Speakers:
James P. "Bud" McCourt, General President, International, Association of Heat and Frost Insulators and Allied Workers
Thomas A. Haun, National Apprentice Coordinator, Association of Heat and Frost Insulators and Allied Workers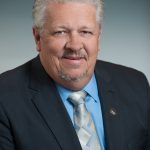 John Conroy, Jurisdictional Director, International Association of Heat and Frost Insulators and Allied Workers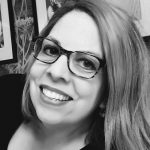 Merit Contractors Session (8:00–10:00 a.m.)
Overview and Discussion with SkillsUSA
SkillsUSA is a partnership of students, teachers, and industries working together to ensure America has a skilled workforce. During this session, Amy Serafino, Corporate Development Officer at SkillsUSA, will provide an overview of the organization, how working with SkillsUSA will help solve their skills gap, and discuss how industry is setting the standard for the future workforce.
Speaker:
Amy Serafino, Corporate Development Officer, Business Partnerships and Development, SkillsUSA
Distributor/Fabricator Session (8:00–9:30 a.m.)
The Economic Impact of U.S. Tariffs and Retaliatory Actions

What effects will the new tariffs have on the manufacturing industry as well as U.S. GDP, wages, and jobs? Nicole Kaeding will provide a brief overview of the economics of trade and tariffs, review the recent actions taken by the United States and trading partners to impose new tariffs, and discuss estimates of the new tariffs effects on the economy.
Speaker:
Nicole Kaeding, Director of Federal Projects, Tax Foundation
Associate (Manufacturers) Session (10:05 a.m.–12:00 p.m.)
The Trucking Industry's Top Challenges and Solutions
The trucking industry plays a key role in the U.S. economy, moving 70% of the nation's freight. However, from the driver shortage, to congestion, to a lack of truck parking, the trucking industry faces several challenges.  Alan Hooper, a Research Associate with the American Transportation Research Institute (ATRI), will discuss the top challenges facing the trucking industry and how new research is leading to solutions for the industry.
Speaker:
Alan Hooper, Research Associate, American Transportation Research Institute (ATRI)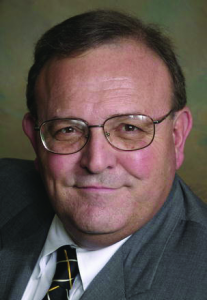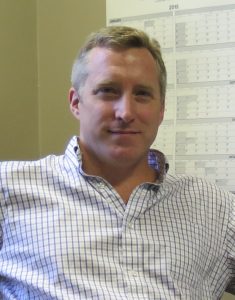 Health and Safety Session (10:05 a.m.–12:00 p.m.)
What to Expect During an OSHA Inspection

During this interactive Q&A session, attendees are encouraged to ask their Occupational Safety and Health Administration (OSHA) inspection questions. Irex Contracting Group's Bill McCaffrey will share the employer perspective based on his experience with numerous OSHA inspections, and Gary Auman of Auman, Mahan, & Furry will provide the attorney viewpoint on inspections and contesting violations.
Speakers:
Gary Auman, Attorney, Auman, Mahan & Furry
Bill McCaffrey, CSP, Vice President, EHS, Irex Contracting Group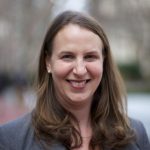 Young Professional Advisory Committee (2:15–4:45 p.m.)
Managing Your Most Important Business Relationship

Your most important professional relationship is with your boss. How do you manage that relationship, as well as other employees who may or may not be younger than you, to ensure that you have what you need to do your job well, get the most important work done, and make everyone's life easier? Jenny Rae Le Roux, CEO of Management Consulted, will share the power of Managing Up,  4 practical keys to ensure you place your boss—and in extension, yourself—in the best possible position to succeed.
Speaker:
Jenny Rae Le Roux, CEO, Management Consulted