August 2019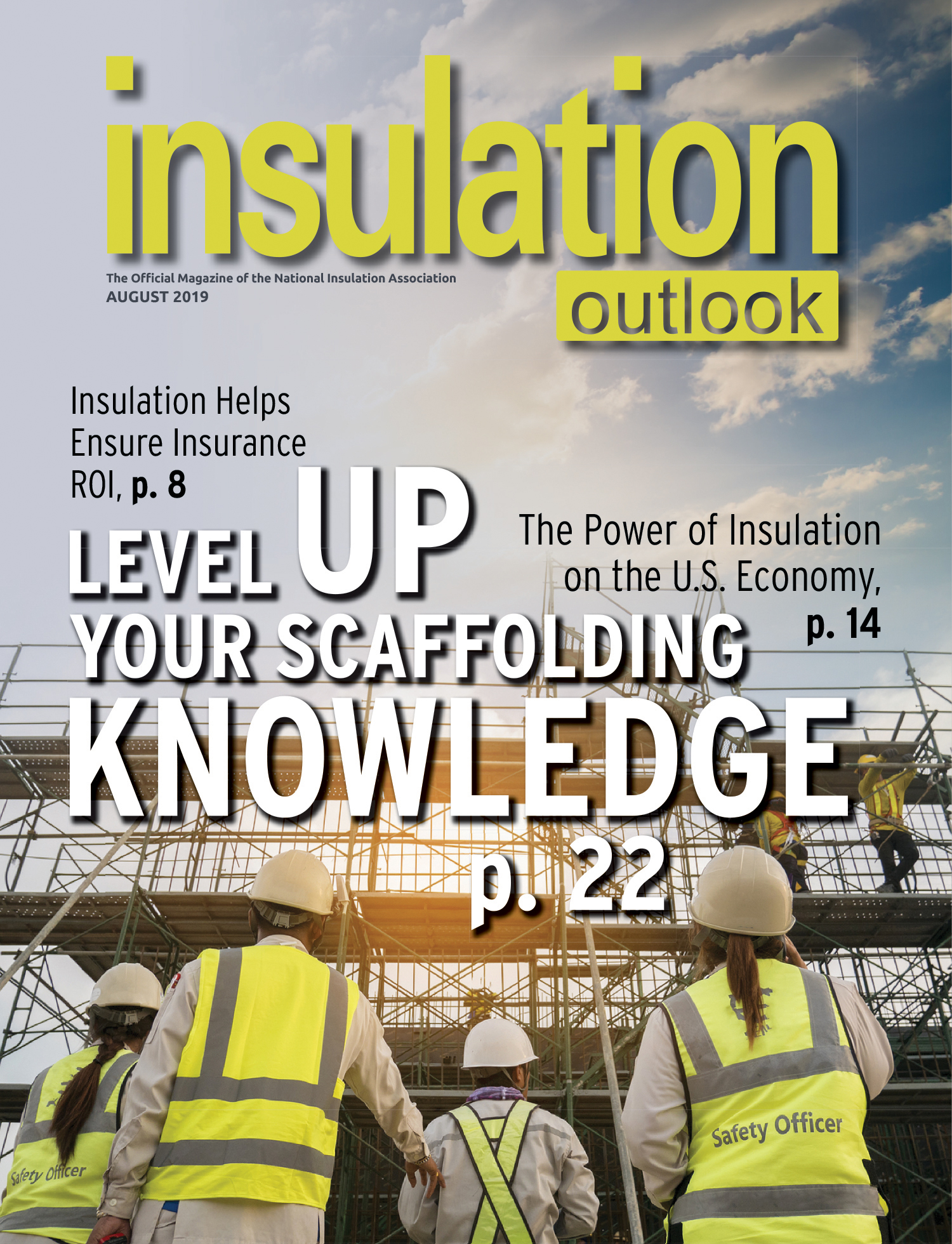 Also in the August 2019 Issue:
How one National Insulation Association (NIA) member met the insulation requirements on a high-visibility project, ensuring customer—and community—benefits into the future.
Another key study underscores the value of the insulation industry to the U.S. economy, in terms of dollars and jobs. Ron King provides analysis of April 2019 report on The Contributions of Insulation to the U.S. Economy in 2018.
On-the-job risks need not climb just because personnel are up on scaffolding. This article provides an overview of what to look for to keep everyone safe on your job site when scaffolding is in use.