The truth about carbon emissions.
Many people think about light bulbs when they think green. However, it would take 46 light bulbs to equal the carbon emission reductions from insulating 1 foot of bare pipe! The EPA says that the average home has 40 lightbulbs, which means more than ONE HOUSE would have to be completely dark for ONE YEAR to equal JUST ONE FOOT OF INSULATION! Clearly, light bulbs are not the answer.
What is the answer? What one thing can help homes, industrial plants, and commercial buildings?       INSULATION          
Need more proof? No problem!
Read the articles below to learn more about the science behind insulation's effectiveness.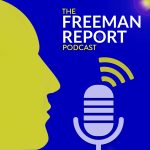 A Podcast You Don't Want to Miss
NIA Executive Vice President/CEO Michele M. Jones sat down with The Freeman Report Podcast Host and NIA Past President Kenny Freeman for a wide-ranging discussion on the important role that mechanical insulation can and should play in the decarbonization discussion.
Moving mechanical insulation out of the shadows and into the spotlight, this podcast will help listeners understand that mechanical insulation is on a whole other level from what they may be familiar with in their home's attic and walls and can play a significant role in reducing greenhouse gases and moving us toward decarbonization goals. Listen to The Freeman Report here.
"Insulation Pays Off: The Business Case for Insulation Energy Appraisals" in Power Magazine.
Identifying areas where insulation is inadequate and fixing the problem can save significant amounts of money, eliminate safety hazards for workers, and reduce greenhouse gas emissions. It's a win-win-win solution. Read more here from NIA Immediate Past President Dave Cox.
Independent Study Confirms Insulation Upgrades are Keys to Significant Energy Savings and Emission Reductions in Existing Buildings
A coalition of trade associations, including the North American Insulation Manufacturers Association, the Insulation Contractors Association of America, the National Insulation Association, the American Chemistry Council (Plastics Division) and the Polyisocyanurate Insulation Manufacturers Association, commissioned a study that quantifies the benefits of completing insulation retrofit projects across residential, commercial and industrial buildings and underlines the potential impact forward-thinking policies can have on decarbonizing the built environment.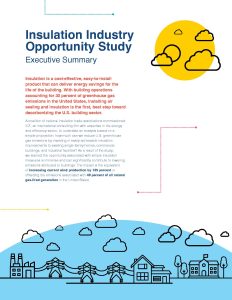 Read the press release here.
Read the Executive Summary here.
Read the Insulation Industry Opportunity Study here.