Research & Data
Independent Study Confirms Insulation Upgrades are Keys to Significant Energy Savings and Emission Reductions in Existing Buildings
A coalition of trade associations, including the North American Insulation Manufacturers Association, the Insulation Contractors Association of America, the National Insulation Association, the American Chemistry Council (Plastics Division) and the Polyisocyanurate Insulation Manufacturers Association, commissioned a study that quantifies the benefits of completing insulation retrofit projects across residential, commercial and industrial buildings and underlines the potential impact forward-thinking policies can have on decarbonizing the built environment.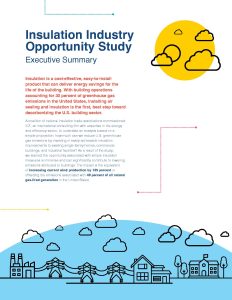 Read the press release here.
Read the Executive Summary here.
Read the Insulation Industry Opportunity Study here.
Watch a free webinar here on the study. (registration required)
NIA Is a Department of Energy (DOE) Better Climate Challenge Ally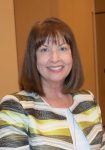 "We are excited to be an ally and amplify the message about the power of insulation as a thermal technology solution to reduce GHG emissions and increase energy efficiency. NIA has been sharing this message of reducing energy consumption and saving money for decades. As governments, companies, and individuals work to reduce their carbon footprints and reduce GHG emissions, we are eager to share the message that insulation plays an important role in helping achieve their immediate, short-term, and long-term goals. We look forward to working with the DOE and our peers to help create a better planet."—NIA EVP/CEO Michele M. Jones
NIA Joins Better Climate Challenge as an Ally and Promotes Partnerships: Learn what it means to be part of the DOE's Better Climate Challenge.
From Insulation Outlook: DOE Better Climate Challenge Partners: 3 NIA member companies have taken the pledge. (December 2022)
From Insulation Outlook: How Your Organization Can Partner with the U.S. Department of Energy to Reduce Greenhouse Gas Emissions: Programs and resources to help you wherever you are on your decarbonization journey.  (July 2022)