The National Insulation Association (NIA) announces the Safety Excellence Award  winners at its Annual Convention. The Safety Excellence Award is NIA's highest industry honor and the only national award for outstanding safety performance in the mechanical insulation industry. NIA created the award program in 2004 to recognize top companies that have established structured safety programs to ensure the well-being of their employees and create safe working environments.
With input from the Health and Safety Committee, NIA's Board of Directors has elected to change the name of the award to NIA's Safety Excellence Award. (Formerly known as the Theodore H. Brodie Distinguished Safety Award.)
Congratulations 2018 NIA Safety Stars™

Winners were announced on April 4, 2019, at NIA's 64th Annual Convention in Nassau, Bahamas. Those who attended the award presentation are pictured below.

2018 Bronze Winners

2018 Gold Winners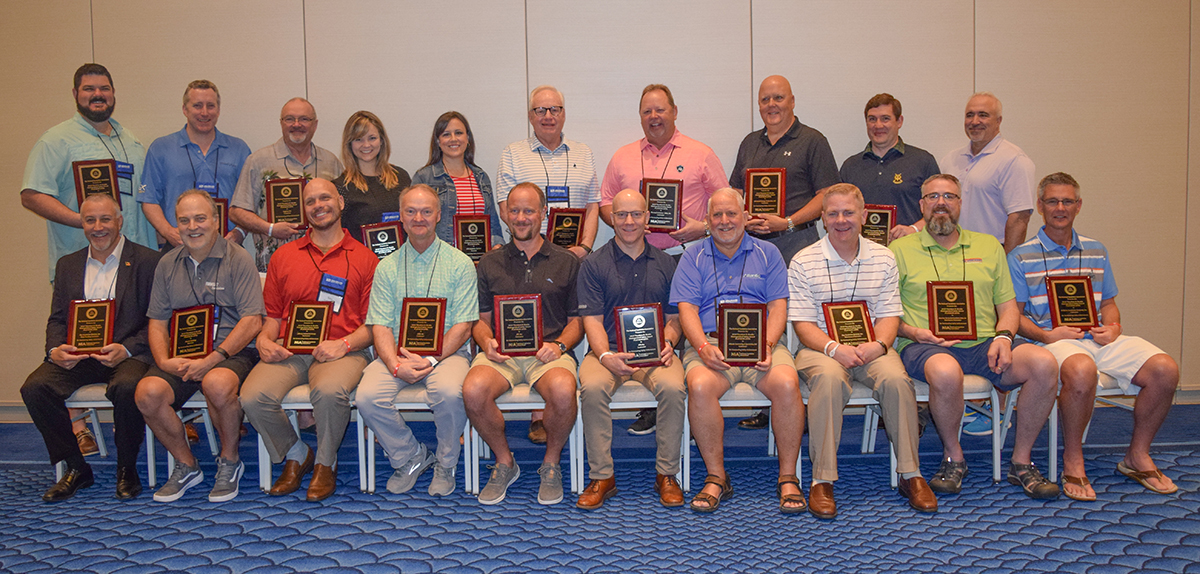 2018 Platinum Winners
Photos of Past Winners
You can visit NIA's Facebook page to see photos of the previous Safety Award Winners.