Through NIA's Foundation for Education, Training and Industry Advancement, we are active on Capitol Hill and closely track legislation that may impact the mechanical insulation industry. Under the guidance of the Foundation Steering Committee with oversight from our Board of Directors, NIA's lobbying firm is directed to generate, support, or monitor legislation that meets our objectives.
H.R.3349 Mechanical Insulation Installation Incentive Act of 2017
This bill amends the Internal Revenue Code to allow an additional tax deduction for the cost of installing mechanical insulation property. The bill: (1) limits the amount of such deduction to the lesser of 30% of the cost or the reduction in energy loss from the installed mechanical insulation property compared to property that meets the minimum requirements of American Society of Heating, Refrigerating and Air-Conditioning Engineers (ASHRAE) standard 90.1-2007; and (2) allows the cost of mechanical insulation property that is placed in service to replace insulation property to be treated as a deductible business expense in the current taxable year.
The bill defines "mechanical insulation property" as insulation materials, facings, and accessory products: (1) placed in service in connection with a mechanical system which is located in the United States and of a character subject to an allowance for depreciation; and (2) utilized for thermal requirements for mechanical piping and equipment, hot and cold applications, and heating, venting and air conditioning applications which can be used in a variety of facilities.
The bill also allows a tax deduction for capital expenditures related to mechanical insulation property.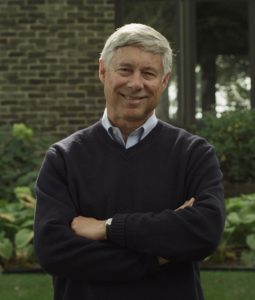 Congressman Fred Upton (R-MI)
H.R.8 North American Energy Security & Infrastructure Act
This energy bill includes a section requiring the Department of Energy to conduct a study on the impact mechanical insulation has on energy and water savings in federal buildings. NIA's hard work to pass this bill paid off and the House of Representatives approved this bill on December 3, 2015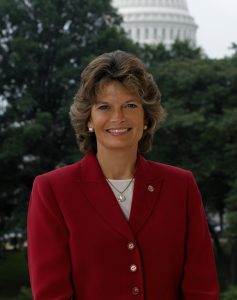 Senator Lisa Murkowski (R-AK)
S.2012 Energy Policy Modernization Act of 2016
In 2015, NIA achieved a tremendous victory when Senator Lisa Murkowski (R-AK), Chairwoman of the Senate Energy and Natural Resources Committee, and Senator Maria Cantwell, (D-WA), the Committee's Ranking Member, sent a bipartisan letter to the Department of Energy (DOE) Secretary, Ernest Moniz, requesting a study on the impact of thermal insulation on water and energy use within federal buildings and facilities. Since the Senators have already requested the DOE to conduct this study, the Senate version of the energy bill does not include our language requiring the DOE to conduct this study. NIA is working with our legislative all ies to ensure the final compromise version of this bill does include our language.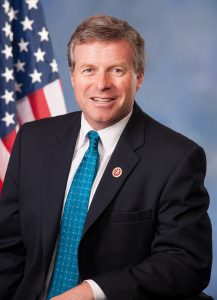 Congressman Charles Dent (R-PA)
Take Action
We can make a difference through our legislative and advocacy efforts. We encourage you to support any current legislative activities by contacting your representatives via telephone or written/electronic correspondence.
Recent Strategic Alliances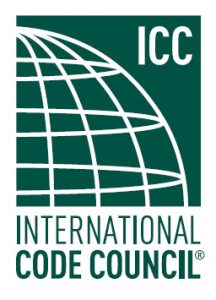 NIA added its name to the International Energy Conservation Code's (IECC's) proposed change to the 2018 IECC: An Outcome-Based Pathway for Energy Use. Current code departments may struggle to meet community goals for energy-efficient buildings due to limited staff and funds. The proposed change will allow building owners or facility managers to use all potential pathways to save energy; this approach may lead to more efficient systems, since current codes rely solely on inspections and accurate construction to achieve a theoretical energy performance that may not actually manifest once the project is finished. Building owners who choose the outcome-based pathway to meet energy efficiency requirements will have to provide 12 months of data that proves they are meeting targets within 2 years.

NIA, along with the American Institute of Architects (AIA), National Institute of Building Sciences (NIBS), and 38 other leaders of America's design and construction industry, participated in the White House Conference on Resilient Building Codes. The Resilience Building Coalition was formed in 2014 and released a report in May 2016 outlining the progress made on the resilience front. The report includes results from a survey of signatories about how their work has been impacted by the Building Industry Statement on Resilience. The report is an outgrowth of a landmark agreement made in May 2014, in which leaders of America's design and construction industry agreed to promote resilience in contemporary planning, building materials, design, construction, and operational techniques as the solution for making the nation's aging infrastructure more safe and secure.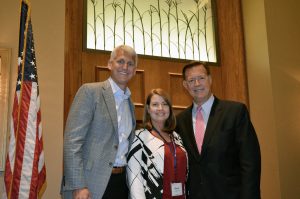 Keynote Speakers at NIA Event
At NIA's Committee Days 2014 meeting (which has since been rebranded as the Fall Summit) NIA welcomed Congressman Randy Weber (R-TX) as our Luncheon Speaker. In Congress he served as Vice Chairman of the Energy Subcommittee of the House Committee on Science, Space, and Technology. As the owner of a small HVAC company, he understood the nuances of our industry and the value of insulation. His speech to NIA members focused on the importance of small businessin the American economy. NIA awarded the Congressman with a Recognition of Service Award.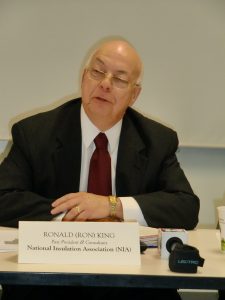 NIA Testimony
On June 27, 2013, Ron King, a NIA Past President and Consultant, testified at a hearing held by the U.S. House of Representatives' Subcommittees on Oversight and Energy, Green Buildings—An Evaluation of Energy Savings Performance Contracts. Mr. King testified as part of the Energy Service Performance Contract (ESPC) discussion. The ESPCs allow Federal agencies to implement energy savings projects and represent an agreement between a Federal agency and an energy service company (ESCO). Ron testified as part of the Energy Service Performance Contract (ESPC) discussion. The ESPCs allow Federal agencies to implement energy savings projects and represent an agreement between a Federal agency and an energy service company (ESCO).
Click here to see the video of the testimony.