Print
Insulation Outlook magazine
All articles are posted online about a month after publication at www.InsulationOutlook.com. Certain columns and product guides are only available in the print edition. NIA member companies are entitled to 10 subscriptions as part of their membership and are also able to offer unlimited free gift subscriptions to their clients and the design/build community. Contact circulation@insulation.org to learn more.
Mechanical Insulation Awareness PowerPoint Presentations
New for 2021, NIA now offers PowerPoint presentations that members can use to demonstrate proper insulation design and the benefits of mechanical insulation to a variety of audiences.  It can easily be used alongside many of the existing NIA educational materials. These presentations can be downloaded from the Members Only web page or you can contact products@insulation.org for details.
The Power of Insulation: A Proven Energy-Saving Solution
This brochure answers the question, "Why insulate?" and also provides a list of helpful resources and insulation tools. Click here to view a PDF version.  Learn more
Quality NIA Insulation Contractor Brochure
Available only to NIA members, this brochure explains the value of selecting a trained professional insulation contractor.  Learn more
Industry's Most Wanted Posters
These posters illustrate poorly insulated items and the savings that could result from proper insulation. Learn more
NIA Certified Faced Insulation® Brochure
Certified faced insulation (formerly NIA-404) meets the unique thermal and acoustical requirements of metal buildings. Click here to read the standard.
Actual Insulation Product Samples 

Insulation Sampler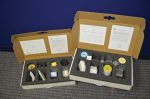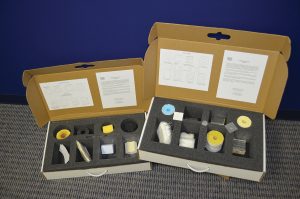 Frequently member companies are more familiar with some products than others. Now you can see samples of 20 generic mechanical insulation product types and accessories in NIA's Insulation Sampler. The kit is an excellent tool for your internal training and resource library, as well as external sales discussions and presentations. Learn more