NIA's New Understanding Specifications course

NIA is excited to announce the availability of a new education program, NIA's Understanding Specifications course. During this five-hour course participants will learn about the purpose and complexity of specifications, how they vary between market segments, and how to apply that knowledge to benefit their company. Click here to view a sample agenda.
Earn a certificate of completion and 5 PDHs for this virtual 5-hour course. For information on how to host your own virtual class, email training@insulation.org.
2023 Courses will be announced later this year.
About the Program
During the course participants will be taught how a specification is developed; to identify challenges and opportunities created by specifications; how codes, standards, regulations, and guidelines are intertwined in specifications; how conflicting information in specifications could be problematic; to understand the consequences of a "bad specification"; and how increased knowledge of mechanical insulation and insulation inspections can improve specifications.
Who Should Take This Course?
The course has been designed to benefit multiple audience segments involved in the design and application of mechanical insulation for both new construction and maintenance. You will have a greater understanding of specifications after taking this course, regardless if you are new to the industry or a seasoned veteran.
Course Benefits
Contractors (Estimators, Sales Representatives, Superintendents, Project Managers, QA/QC, and Inspection Personnel)


Interpreting a specification and identifying potential conflicts are vital in the bidding/award process and execution of a project. This course will examine the interpretation process and how it could impact your project strategies.

Distributor/Fabricators (Sales Representatives, Estimators, and Management)


After this course, you will be able to use your greater knowledge about specifications to act as a resource and improve your ability to serve your customers.

Engineering and Design Professionals


Learn to look at specifications through the eyes of all the other parties, learn to avoid potential conflicts, and understand how to improve future specifications.

Facility Owners


Gain an introspective view of specifications that will help you improve project and maintenance specifications.

Manufacturers (Sales and Marketing Representatives)


Learn how to assist those involved in the specification development process and improve your ability to achieve your objectives.
Benefits of Virtual Training
Cost Savings—Save on large travel expenses such as airfare and hotels, while still receiving the same high-quality instruction and content.
Increased Productivity—No travel time is required, which allows for less time out of the office and minimizes disruptions to operations and family life.
Convenience—Train from anywhere! Whether you take the course from your office or home, choose the environment where you learn best.
Supplied Course Materials
A professionally printed full-color course manual, specification examples, and additional printed industry resources. Students who attend the course will also receive a certificate of completion.
Click here to read about NIA's Cancellation Policy and Course Guidelines.
Professional Instructors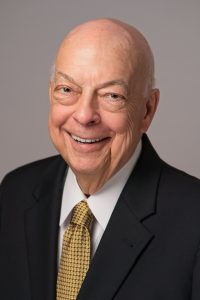 Based in Houston, Texas, and a 50-year veteran of the commercial and industrial insulation industry, Ron King held executive management positions with a national distributor/fabricator, an accessory manufacturer, and a specialty insulation contractor. He was awarded the NIA's President's Award in 1986 and again in 2001. Ron King is a Past President, Honorary Member, and Consultant for NIA.
Connect with NIA on Social Media
We invite you to connect with NIA through social media and stay up to date with all of our programs and events!