To share your news, please send press releases and announcements to editor@insulation.org.
Recent News:
2021
Fit Tight Covers Opens New Headquarters
Fit Tight Covers unveiled its new headquarters in Evansville, Indiana, with a ribbon cutting, in coordination with the Southwest Indiana Chamber of Commerce. The headquarters is a $2-million investment in the community and the workspace of 20 employees. Now with 27,000 square feet of dedicated office and fabrication space, Fit Tight Covers expects to hire and train more skilled employees to serve customers all over the United States.
Calvin Brasel, General Manager, stated, "We are proud of Fit Tight's continuing commitment to high-quality covers and excellent service. Our new facility gives our employees a better place to work and allows us to better serve our customers." Tours of the new facility and refreshments were provided to those in attendance.
Fit Tight Covers designs and fabricates removable and reusable thermal insulation covers for commercial and industrial mechanical piping and equipment. Based in Evansville, Indiana, Fit Tight Covers joined NIA in 2020 as a fabricator and their website is www.fittightcovers.com.
Johns Manville's (JM's) Danielle Ashley Appointed to International Code Council Committee for Energy Code Development
The International Code Council (ICC), a global developer of building safety codes and standards, recently named JM's Danielle Ashley as a committee member for the development of its 2024 International Energy Conservation Code (IECC).
Ms. Ashley is a Research Associate in Insulation Systems (IS) and has technical responsibility for the fiber glass batts and rolls portfolio. "Danielle's appointment to this international committee is a significant achievement for her and JM," said Greg Clarke, President, Insulation Systems. "The committee will be creating rules aimed at helping communities meet their energy efficiency and greenhouse gas reduction priorities."
She is one of only four people representing manufacturers, and the only insulation manufacturer, appointed by the Code Council Board of Directors to the Commercial Energy Code Consensus Committee. The remainder of the committee is comprised of government regulators (15), public segment (8), consumer (4), user (7), utility (2), standards promulgator/testing laboratory (2), and builder (3), for a total of 45 members. Another 48 people were appointed to the Residential Energy Code Consensus Committee. According to ICC, there was an unprecedented field of 350 applicants. Ms. Ashley is currently the Chair of the ASTM C16 Thermal Insulation, C16.31 Subcommittee and previously served the subcommittee as the secretary. Ashley also serves as a voting member for the C16.23 Blanket and Loose Fill Insulation subcommittee and North American Insulation Manufacturer's Association. For more information, visit www.jm.com.
Knauf Insulation, Inc. Announces Expansion in Central Texas with Construction of a 600,000 Square-Foot Production Facility in McGregor
September 22, 2021 – The Knauf Group (Iphofen, Germany) a family-owned business, today announced the expansion of Knauf Insulation North America with a 600,000 square feet state-of-the-art facility to be constructed at the Industrial Park in McGregor, Texas. Knauf Insulation is a leading global manufacturer of fiberglass insulation — delivering thermal and acoustical solutions for residential, commercial, industrial and OEM applications.
"This is a great day for our employees, customers, vendors, shareholders, the citizens of McGregor, Texas, and the greater Waco area," said Knauf Insulation North America CEO Matt Parrish. "At Knauf Insulation, we are excited to expand our North American manufacturing operations to McGregor, Texas. As part of a global, family-owned business, we believe the timing is right, and McGregor is exactly the type of community where we desire to expand and partner for the future."
"I am personally thrilled to be on the ground in McGregor leading this project," said Knauf SVP Strategic Projects, Kevin McHugh. "Watching this incredible facility rise from the Texas soil and become one of our industry's leading production facilities worldwide will be an incomparable experience. Hiring, training, and empowering people from Central Texas to carry out Knauf's vision and the mission of this facility will positively impact Central Texas for decades to come."
In cooperation with the City of McGregor, McGregor Economic Development Corporation, Greater Waco Chamber of Commerce, McGregor Independent School District as well as partners and community members across McLennan County, this facility will directly employ 166 Knauf Associates who will be hired locally. Additionally, construction of this facility will create numerous jobs in the skilled trades as well as opportunities for local businesses and service providers.
"Our city is delighted to welcome Knauf Insulation to Central Texas," said McGregor Mayor James S. Hering.   "After searching the United States for the perfect community in which to build their production facility, I am proud that McGregor, Texas was identified as the best home for their project. Our community welcomes the Knauf family and looks forward to celebrating our new ties for years to come."
"The Greater Waco Chamber had the privilege of working with the Knauf family as they sought to find a home for their new production facility," said Greater Waco Chamber SVP for Economic Development Kris Collins. "Securing a location in the McGregor Industrial Park will allow them to manufacture products that will offer solutions to the bustling construction industry in Texas and throughout this region of the country. Their arrival will instantly impact the Greater Waco area, and we welcome them to Central Texas."
While currently finalizing permits with the State of Texas and the City of McGregor, Knauf intends to break ground by the fourth quarter of 2021.
In North America, Knauf Insulation is a manufacturer of thermal and acoustical fiberglass insulation for residential, commercial, industrial, OEM and metal building applications.  For more information on Knauf Insulation and/or this project, visitwww.knaufnorthamerica.com/mcgregor.

Fall 2019/Winter 2020
Johns Manville Announces Plan to Build New Climate Pro® Production Line in Kansas
Johns Manville (JM), a global building and specialty products manufacturer and a Berkshire Hathaway Company, recently announced a new Climate Pro® blowing wool production line will be built in McPherson, Kansas. JM will begin construction on the expansion project later this year, pending various governmental approvals, and anticipates the completion in early 2021. When complete, JM will employ more than 330 people in McPherson.
"Our central location in McPherson gives us easy access to many markets and positions Johns Manville to offer more of this premium product to our customers," said Bob Wamboldt, President of JM's Insulation Systems business.
Climate Pro® blow-in fiberglass insulation fills hard-to-reach cavities and corners. It offers a range of R-values and is quick for professionals to install." The production expansion at our plant in McPherson will help us meet current and future market demand for blowing wool," said Mary Rhinehart, President and CEO of Johns Manville.
Local and state officials applauded JM's decision to expand in McPherson. "Advanced manufacturing is a staple of McPherson," Kansas Secretary of Commerce David Toland said. McPherson Mayor Tom Brown noted, "Johns Manville is an important corporate citizen in our community."
For more information, please visit JM.com.
Knauf Insulation and Michigan Strategic Fund Invest in Albion, Michigan, Plant Expansion
In response to growing demand for sustainable, loose-fill insulation products, Knauf Insulation North America (KINA), a global manufacturer of fiber glass insulation, and the Michigan Economic Development Corporation (MEDC) recently announced an investment of approximately $35 million in Knauf's Albion, Michigan, plant. The investment is expected to convert and restart an idled production line, increasing production capacity by more than 30% and adding 34 new full-time positions to one of Knauf's top- performing facilities.
"The decision by Knauf to invest in their Albion facility rather than in another state means new jobs for area residents and demonstrates the strength of Michigan's manufacturing workforce," said Jeff Mason, CEO, MEDC, which conducts due diligence and administers programs on behalf of the Michigan Strategic
Fund (MSF).
As a result of Knauf's investment and job creation, MSF approved a $204,000 Michigan Business Development Program performance-based grant in support of the project. MSF also approved a 100%, 15-year State Essential Services Act exemption valued at $708,325.
The project, which is expected to be completed in early in the fourth quarter of 2020, is driven in large part by the growing demand for energy-efficient new-home construction…. "Loose-fill insulation is more popular than ever with weatherization top of mind for building professionals," said Matt Parrish, President and CEO of KINA. "Our premium blowing wool insulation is designed with optimal thermal properties and excellent coverage and blowing characteristics."
In line with the company's focus on sustainability, the process technology associated with this expansion will utilize post-consumer bottle glass recovered through the state of Michigan's Bottle Deposit Law. Millions of bottles are diverted from landfills to be utilized in the manufacturing of Knauf Insulation products which go on to save energy for the next 100 years in energy-efficient homes and buildings in Michigan and across the country.
"Our dedication to the world we live in is genuine, and the Albion plant renovation is a true demonstration of that commitment," Parrish said.
For more information, visit knaufinsulation.us.
Johns Manville Announces Acquisition of ITW Insulation Systems
Johns Manville (JM), a Berkshire Hathaway company and building products manufacturer, recently announced it has signed an agreement to acquire ITW Insulation Systems (ITW), a business owned by Illinois Tool Works Inc. that is known in the industrial industry for its low-temperature polyisocyanurate foam insulations and metal jacketing solutions. The deal is expected to close in early December.
"The acquisition of ITW Insulation Systems represents an important strategic opportunity to offer expanded insulation solutions to the industrial market," said JM President and CEO Mary Rhinehart. "This will give us greater versatility and allow JM's Insulation Systems business to continue to offer a robust and well-rounded portfolio of insulation solutions."
ITW's primary markets include refining, petrochemical, power, LNG, food and beverage, oil sands, and other energy applications. ITW has 100 employees who work at 4 manufacturing plants in the United States and Canada, including Houston, Texas; La Porte, Texas; Edmonton, Alberta; and Mississauga, Ontario. JM plans to integrate ITW as a key part of its industrial insulation portfolio without making significant changes to the existing ITW operations.
Summer 2019
Distribution International Acquires Silvercote From Knauf Insulation
Distribution International, Inc. (DI), a North American mechanical insulation distributor and a portfolio company of Advent International, recently announced the acquisition of Silvercote, LLC, from Knauf Insulation, Inc., and Knauf Insulation Ltd. Headquartered in Greenville, SC, with 11 branches located across the United States and Canada, Silvercote is a laminator and distributor of metal building insulation (MBI) and related products and accessories to metal building manufacturers, specialty contractors, and metal building brokers. "This acquisition is an exciting addition for DI as we continue our journey to deliver high quality insulation solutions and exceptional service to our customers throughout North America. We look forward to welcoming all Silvercote associates, customers, and suppliers to the DI family," said Steve Margolius, DI's CEO.
Silvercote's operations will be combined with DI's existing MBI business under the Silvercote brand and will continue to be headquartered in Greenville, SC. Joey Viselli, the current General Manager of Silvercote, will lead the combined business as DI's Senior Vice President and General Manager, Specialty Products. "Bringing these two organizations together creates the leading MBI company in North America. I am honored and excited at the opportunity to lead and grow this business as part of the DI family," said Joey Viselli.
As part of the transaction Silvercote will continue to source product from and work closely with Knauf Insulation to ensure uninterrupted service and consistent product to its customers. "We're looking forward to continuing our partnership with Silvercote and DI," said Matt Parrish, President and CEO of Knauf Insulation, Inc. "We are excited to be working together to deliver the highest quality services and product solutions for our customers."
A Select 4 Insulation Outlook advertiser and Gold NIA Foundation contributor, DI is based in Houston, Texas, and has been a member of NIA since 1998.
---
Owens Corning Announces CEO Retirement and Succession Plan
Owens Corning recently announced that its Board of Directors elected Brian D. Chambers, current President and Chief Operating Officer (COO), to succeed Mike Thaman as Chief Executive Officer (CEO), effective April 18, 2019. Thaman, who has served as Chairman since 2002 and as CEO since 2007, announced his retirement as CEO and will remain with the company in the role of Executive Chairman.
"On behalf of our Board of Directors, we are pleased to elect Brian as our next CEO, the eighth CEO in our company's 80-year history," said Thaman. "Brian is a proven and respected leader who has delivered strong operating results through a relentless commitment to our customers and to our people. I am confident that Brian will lead our 19,000 employees to achieve great success in the years to come.
Chambers, who was promoted to President and COO in August 2018, will retain the title of President as he assumes the CEO role. Previously, he served as President of the Roofing business since 2014. Overall, he has 15 years of management experience with Owens Corning in a variety of positions, including roles with the company's Composites and Building Materials businesses.
A Premier 12 Insulation Outlook advertiser, Owens Corning is based in Toledo, Ohio, and has been a member of NIA since 1966.
---
Victaulic Company Celebrates Centennial in 2019
Victaulic is celebrating 100 years of innovation since its first mechanical pipe joining solution was patented. Victaulic has launched "This is
Victaulic," on YouTube at https://youtu.be/5hRCH_ILKRM.
The video provides a deeper understanding of Victaulic's legacy and commitment to the future by highlighting 4 key pillars: the company's heritage, quality, commitment, and innovation.
Victaulic Company is based in Easton, Pennsylvania, and has been a member of NIA since 2017.
---
Winter 2019
Gribbins Recognized as One of America's Safest Companies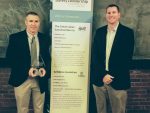 Gribbins Insulation was named one of America's Safest Companies by EHS Today, a magazine for leaders in environmental, health, and safety initiatives. The achievement was announced November 7, 2018, in Louisville, Kentucky, at the Safety Leadership Conference, an event attended by management personnel from the manufacturing, construction, and service sectors. Trevor Atherton, Gribbins Safety Manager, and Kyle Forrester, Louisville Area Manager, attended the ceremony to accept the award. This marks the second time Gribbins has received the award—the company was also recognized by EHS Today in 2011. Noted for its commitment to safety, Gribbins is the recipient of numerous safety awards. Accolades include: 7-time recipient of the Indiana Governor's Workplace Safety Award, 6-time winner of the Coalition for Construction Safety (CCS) Safety Leader Award, recipient of NIA's Platinum Theodore H. Brodie Distinguished Safety Award, and dozens more. Based in Evansville, Indiana, Gribbins Insulation has been a member of NIA since 1990.
---
Johns Manville Announces Expansion in Defiance, Ohio

Johns Manville (JM) recently announced that it will make a significant investment toward expanding capacity at its Defiance, Ohio, manufacturing facility. The expansion will allow Johns Manville to increase the production of its fiber glass pipe insulation products, Micro-Lok® HP and Micro-Lok® HP Ultra. "We are investing in our mechanical insulation business to meet increasing customer demand for our market-leading fiber glass pipe insulations," said Mary Rhinehart, President and CEO of Johns Manville.
JM will begin the capacity expansion project early this year and anticipates the completion of the first new production line in 2020. "Thanks to the support of our customers, we have seen continued growth in this business since we rebuilt the Defiance pipe insulation plant in 2007," said Bob Wamboldt, President of JM's Insulation Systems business. JM is based in Denver, Colorado, and has been a member of NIA since 1958.
---
Fall 2018
Dyplast Products Receives 2018 Florida Manufacturing Business Excellence Award

Dyplast Products, a manufacturer of polyisocyanurate and polystyrene insulation products, recently received statewide recognition in Florida as a 2018 winner of the second annual Florida Sterling Manufacturing Business Excellence Award. The award, recognizing high-performing manufacturers in 6 categories, was presented at the Governor's Sterling Awards Banquet in Orlando, Florida. The award process is designed to recognize high-performing Florida manufacturing companies. Companies were judged on leadership; strategic planning; customer and market focus; measurement; analysis and knowledge management; and workforce and operations. Dyplast shared its Business Excellence Award with only 5 other winners, each selected from among the 27 award finalists, which had been in turn selected from 120 manufacturers that were nominated. Based in Miami, Florida, Dyplast Products has been a member of NIA since 2010.
---
Sale of Specialty Products & Insulation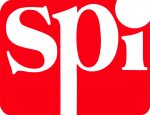 On November 1, 2018, Specialty Products & Insulation (SPI) announced the sale of the mechanical insulation segment of Foundation Building Materials. The sale makes SPI a standalone company in the Dunes Point Capital portfolio. Dunes Point Capital is a family office and private investment firm based in Rye, New York, with a mission to build great companies through vision and long-term commitment. In the announcement, SPI's Ray Sears noted, "This is an exciting development for SPI, one that will allow us to focus solely on our core business and become a platform for growth and expansion in the future. Dunes Point is excited about acquiring SPI and committed to investing in and growing our business, while supporting our mission of being the distributor of choice in the industry." He added, "SPI will continue to be run by the same experienced management team and the same great teams in our branches and fabrication shops." A Select 4 Insulation Outlook advertiser, SPI has been a member of NIA since 1984.
---
Summer 2018
Armacell Acquires Guarto
Armacell recently announced that it has acquired Guarto SRL, an Italian manufacturer of acoustic insulation solutions. Guarto is engaged in the design, manufacture, and trade of non-flammable thermoplastic products used mainly for soundproofing purposes. The company's products are principally used in the marine and rail markets, and to a lesser extent in the automotive and construction industry.
Commenting on the transaction, Guillerme Huguen, Vice President of Armacell Advanced Insulation EMEA, said, "The acquisition of Guarto extends Armacell's footprint in Italy, enabling us to reinforce our leadership in the fast-growing acoustic insulation industry."
A Preferred 7 Insulation Outlook advertiser, Armacell is headquartered in Chapel Hill, North Carolina, and has been a NIA member since 1956.
---
Distribution International's Crossroads C&I Acquires Frost Insulation Supplies, Inc.

Distribution International, Inc. (DI), recently announced its wholly owned Canadian subsidiary, Crossroads C&I Distributors, Inc., (Crossroads), has acquired certain assets of Frost Insulation Supplies, Inc. (Frost). Located in Surrey, British Columbia, Frost provides mechanical insulation and related supplies to some of Western Canada's largest specialty insulation and HVAC contractors.
DI is based in Houston, Texas, and has been a member of NIA since 1998.
---
Johns Manville Named Insulate America's Supplier of the Year

Johns Manville (JM) recently announced that it was named Supplier of the Year for 2017 by Insulate America Inc. JM received this same honor in 2013, 2014, 2015, and 2017 for each previous year's performance. The award recognizes companies for the overall value they provide to the organization through technical expertise, customer support, and lead referrals. Insulate America is a cooperative group of locally owned, independent insulation contractors for residential and commercial construction.
A Premier 12 Insulation Outlook advertiser, JM is based in Denver, Colorado, and has been a member of NIA since 1958.
---
ROCKWOOL (North America) Breaks Ground on New Facility in Ranson, West Virginia

ROCKWOOL (North America) recently broke ground on its second stone wool insulation manufacturing facility in the United States, which is located in Ranson, Jefferson County, West Virginia. Construction has begun on the 130-acre site with site preparation already underway. Full production at the completed ROCKWOOL facility is expected to commence in 2020. The facility will manufacture a full lineup of ROCKWOOL stone wool insulation products.
Senator Joe Manchin and Mike Hall, Chief of Staff to Governor Jim Justice, were in attendance to celebrate the milestone with ROCKWOOL executives, including Jens Birgersson, President and CEO of the global ROCKWOOL Group; customers; industry stakeholders; and community leaders. The new 460,000 sq. ft. facility represents an investment exceeding $150 million and will employ around 150 people in positions ranging from management to the production line.
"This is an exciting time for ROCKWOOL Group," says Birgersson. "Solid customer demand and strong market growth in the United States and elsewhere reflects the reality that people are increasingly discovering the quality and advantages of our stone wool solutions. This is our second factory in the United States, which positions us well for future growth."
A Preferred 7 Insulation Outlook magazine advertiser, ROCKWOOL is based in Milton, Ontario, in Canada and has been a member of NIA since 1989.
---
Spring 2017
Armacell Acquires TB Concept Inc.
Armacell, a manufacturer of flexible foam for the equipment insulation market and a provider of engineered foams, recently acquired TB Concept Inc., a Montreal-based company, which specializes in the manufacturing of patented pipe support solutions. The transaction strengthens Armacell's global accessories business and the group's footprint in Canada.
TB Concept Inc. has been developing easy-to-install pipe saddles and shields for almost two decades. Today, the company offers pipe support solutions, including the Insuguard® brand, which allows for pipe movement within the support system, thereby minimizing maintenance or repairs and considerably reducing energy loss.
Keith A. Norwood, Vice President of Armacell Americas, said: "We are excited to be working with TB Concept and their talented team. The company's unique product solutions are a great asset to our customers and perfectly fit into our business model, underlining once again our technical leadership in the insulation industry."
Armacell is based in Chapel Hill, North Carolina, and has been a member of NIA since 1956.
---
Owens Corning Earns Number 3 Ranking on 100 Best Corporate Citizens List
Owens Corning recently earned the distinction of being ranked number 3 on Corporate Responsibility Magazine's 100 Best Corporate Citizens list. This is the fourth consecutive year Owens Corning has appeared on the list, jumping 22 places over the prior year. The 19th annual 100 Best Corporate Citizens list recognizes the standout environmental, social, and governance performance of public companies across the United States.
"At Owens Corning we work hard to have a net-positive impact on the world," said Chairman and CEO Mike Thaman. "And we've made great strides in the past decade, because our 19,000 employees make it their personal mission in their daily work. This great honor from Corporate Responsibility Magazine is recognition of their impact around the globe."
Frank O'Brien-Bernini, Vice President and Chief Sustainability Officer, added, "As a global leader in engineered materials for insulation, roofing, and composites, we have countless opportunities to deliver on our purpose of making the world a better place. The 100 Best Corporate Citizens honor is both humbling in terms of what we have achieved and inspiring to do more, faster."
Owens Corning is based in Toledo, Ohio, and has been a member of NIA since 1966.
---
Triangle Enterprises, Inc. Achieves Safety Milestone
Triangle Enterprises, an insulation contractor with more than 300 employees recently reached a landmark safety accomplishment—5,000,000 work hours with no lost time injuries. The timespan in reaching this award goes back 9 years to April of 2009. Triangle management has dedicated the time and resources necessary to ensure safety is a core value that is never compromised.  Triangle continues striving to embrace safety not as a priority, but as the way we simply do business.  Our supervisory personnel have embraced their respective roles of safety performance leaders for their employees.  Most importantly, our individual employees have recognized their personal responsibility for their own safety, including "STOP WORK" authority and Triangle's recent launch of an employee safety intervention program.
Triangle Enterprises, Inc., is based in Paducah, Kentucky, and has been a member of NIA since 1990.
---
Winter 2017
Alpha Celebrates 50th Anniversary
2018 marks Alpha's 50th anniversary.  To describe the company more accurately, the U.S.-based operations will now be recognized as Alpha Engineered Composites, LLC. Alpha will continue manufacturing and distributing high performance textiles, specialty insulation facings, and engineered elastomer composites for a range of applications and markets, including the petrochemical, utility, marine, commercial construction, and transportation industries.
"This year's celebration is as much about five decades of accomplishments as it is about new initiatives for an exciting future," said CEO Christopher Avallone. "We are also pleased to announce the formation of Alpha Engineered Composites China, located in Shanghai. Our Asia office joins its sister company, Alpha Engineered Composites Europe, to provide regional sales, service and technical support."
Alpha Engineered Composites, LLC is based in Lakewood, New Jersey, and has been a member of NIA since 1969.
---
CertainTeed Headquarters Receives Award of Merit

The Saint-Gobain and CertainTeed North American Headquarters renovation, which turned 2 out-of-date office buildings into a sustainable, comfortable workplace using building materials from the Saint-Gobain family of companies, received an Award of Merit at the recent 2017 Beyond Green™ High-Performance Building and Community Awards. This LEED Platinum project for both "core and shell" and "interiors" features innovative building materials from the Saint-Gobain family of companies, including glazing, roofing, insulation, gypsum wallboard, acoustical ceilings and wall panels, and serves as a living laboratory so employees can evaluate products while making improvements. CertainTeed Corporation is based in Malvern, Pennsylvania, and has been a member of NIA since 1995.
---
Fall 2017
Polyguard Products, Inc. Wins Video Contest

Polyguard Products, Inc. recently won the National Center for Employee Ownership's (NCEO)'s inaugural video contest for its "I Am Polyguard" video. Visit http://tinyurl.com/ycwg45ax to watch the video. Polyguard Products is based in Ennis, Texas, and has been a member of NIA since 1993.
---
ROXUL Inc. to Rebrand to ROCKWOOL Technical Insulation

ROXUL Inc., the North American division of the ROCKWOOL GROUP, recently announced it will commence a full rebrand to ROCKWOOL, which will take effect January 1, 2018, and will apply to all segments of ROXUL's North America, insulation business as well as all product lines. The new ROCKWOOL branding will soon be integrated into all products, marketing materials, digital, and social channels throughout North America. The company's new manufacturing facility in Jefferson County, West Virginia—announced by ROXUL Inc. in early July—will now open and operate under the ROCKWOOL name. ROCKWOOL Technical Insulation is based in Milton, Ontario, and has been a member of NIA since 1989.
---