To find the charity information, please scroll downpast the member updates to "Helping Those in Need."
NIA Cares
For those in Texas and Louisiana: If you are in an area hit by Hurricane Harvey, please let us know how you are doing and what we can do to help you by emailing publications@insulation.org. We will share the information on this page so other members know that you are safe and/or how they can help. You are in our thoughts and prayers.
Shelters: Our former Fall Summit meeting location, the George R. Brown Convention Center has been designated as an emergency shelter. The public is welcome and encouraged to come if you can make it safely. Please note for those seeking shelter at the George R. Brown Convention Center: Pets are welcome and will be placed with their owners in a designated area.
Lost or Found Pets: Houston SPCA lists their found animals here. Download the VetsPlusMore app on your Apple or Android mobile device and follow the steps to list a lost or found dog or cat for free. The VetsPlusMore app works to match lost pets with found animals and contacts the owners. You can also search the pet lost and found in your area to see if your pet is listed.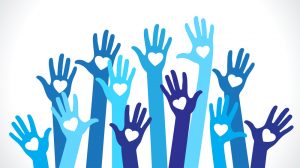 Status of NIA and Industry Members
September 5, 2017 – We have received reports that the flood waters have receded in most areas and people are beginning to clean up and rebuild. We are thankful for the safety of those in Texas and Louisiana and thankful to all of our members that have helped out during this time of crisis. It was wonderful to hear about members helping people or shipping supplies to those in need. NIA will continue to stand strong with all of our members and support you.

Images submitted by Jake Erickson. He has started a GoFundMe page to help members of his local community without flood insurance rebuild. If you would like to help Jake, you can donate at https://www.gofundme.com/rebuilding-black-horse-ranch.
Jake says "This is to help victims in my neighborhood who do not have flood insurance.  There are a few retired people on fixed incomes that desperately need help.  We've begun carpet and Sheetrock removal to get things drying out but the rebuilding process will takes months to complete. These are people I know and to whom the funds will go to directly for rebuilding their homes and replacing damaged property."
Joe B. Bhavsar of CB&I says he is "not able to return to his house due to the continued release of reservoir water that will prohibit access to his house and subdivision until water recedes.  Everyday house seats in the contaminated water, the house and content are being damaged.  Will not know extent of the damage until we can enter the house.  We are bracing for the worse."

Member updates from Thursday, August 31, 2017:
Our Fall Summit speaker, Peter Bock, is safe and shared this "To make a long
story very short, we live in Southwest Houston, a block South of Brays Bayou and 3 miles West of NRG stadium.  We had torrential rains all Saturday night.  Sunday morning, our street was flooded 4 inches higher than ever before in the 55 years the subdivision has been here. (Several of our elderly neighbors are original residents who built the houses here and keep track of flood events.)   The water went down Monday, and our part of the street had no standing water, but surrounding, lower-lying streets were still impassable."
Kenny McCameron from Mac's Insulation Co., Inc. reported that their area was unaffected and their community is filling up trailers and flying supplies to Corpus Christi and Houston to help.
Piping Technology & Products has reopened their office.
ITW Insulation Systems  plan to open both facilities today, Thursday August 31. Some of their team have already been in contact with the shipping companies to arrange trucks. The teams will be cleaning things up and working to ship the orders that we would have shipped earlier this week. Dave Stanzel says "Please know that we will do our very best to recover the shipping delays as soon as possible and we appreciate your patience as we work to recover from the hurricane."
Apache Industrial Services, Inc. has posted the status of their offices here. Everyone in the Apache group is fine yet many with devastation at their homes. Our corporate office received some flood damage but we are working to clean up and dry out.
Larry Nelles is safe.

Adam Whitney, of Roxul, and his family are safe.
Adrian Scott Industries, Inc. will be closed until September 5th.
Member updates from Wednesday, August 30, 2017:
Heather Howell reports that several employees have had flooded homes, been displaced, or lost vehicles, but all employees of Rock Wool Manufacturing are safe.
Mark Stripling of H.B. Fuller Construction Products says "our manufacturing plant in Houston, TX will be back up and running later this week, with shipments of Foster and Childers products resuming on September 5th.  Several of our Houston employees had water damage to their homes, so we ask you pray for them as they work through this devastating event." His home is north of Houston and was not flooded.
Al Olvera, of Marquis Construction Services, and his family are safe. He is volunteering in his community and helping those affected. He says "I'm seeing first-hand  the destruction that this storm left behind as well as the thousands of people that lost their homes" and he encourages all members to donate to help others.
Linda Tracey, Executive Director of SWICA is safe.
Mike Feehery, of FBM-SPI, is safe and with one of his daughters.
Jenny Ferrell, with Coastal Plains, and her son, Bobby Ferrell of Pittsburgh Corning/Owens Corning, are both fine and their houses did not flood.
DUNA-USA is now open again for business after Hurricane Harvey. In order to recover lost time, they will be open also on Saturday, September 1st and Monday, September 4th. They feel very lucky as their plant did not suffer any significant damage. All those less fortunate who've been heavily affected by this extraordinary event are in their thoughts and prayers.
Alan Stricklen and Steve Miller reported that many members of the Insulations, Inc. family were safe and dry. A few have safely evacuated after the water was intentional released from the dams. Steve says that their office and 2 fabrication shops did not flood. Alan and Steve thank the NIA community for their prayers and concern.  Steve encourages people to donate to the Red Cross to help those recovering.
Jimmy Reno of Insulation Sales & Service reported that Baton Rouge is currently fine, but a few constructions sites west of Baton Rouge have shut down.
Member updates from Tuesday, August 29, 2017:
Ron and Mary Ann safe and staying with their son, Daniel. Ron can be reached at his normal email address.
Member updates from Monday, August 28:
ITW Insulation offices and plants were closed, but reopened on August 31.  www.itwinsulation.com. (See new update above.)
Helping Those in Need
If you are looking for a way to help out, here are a few of the many ways to make a contribution http://ow.ly/PAxo30eLc9Y. This list is courtesy of several sources, including Texas Monthly, who highlighted a lot of local charities.

To Donate
Other organizations taking donations include the Salvation Army, Samaritan's Purse and Heart to Heart International.
Texans football star J.J. Watt's Foundation has reached their current goal of $20 million to help people affected by Hurricane Harvey. He completed a supply drive last week and pledges that the money will go directly to the people of Houston.
Charity watch also has a list of reputable charities and their scores.  Charity navigator also has a list.
$10 Donations Via Text Message
Red Cross: Text "HARVEY" to 90999 to make a $10 donation.
Global Giving: Text "HARVEY" to 80100 to make a $10 donation.
To Help Animals
Some rescue boats would not allow animals in order to rescue more people. Because of this pet and their owners have been separated.  Best Friends is trying to reunite pet owners and their pets. Download the app and follow the steps to list a lost or found dog or cat for free. The VetsPlusMore app works to match lost pets with found animals and contacts the owners. You can also search the pet lost and found in your area to see if your pet is listed. Download the VetsPlusMore app on your Apple or Android mobile device.
The SPCA of Houston is rescuing pets and farm animals by boat. If you have an animal emergency, inquiry or report related to Hurricane Harvey, please call their Animal Rescue Disaster Hotline at 713-861-3010. Donate here to help them continue their efforts and to give food and shelter to the pets they pick up.
Austin Pets Alive! has taken in 1000 pets from Harvey so far and needs donations to continue caring and feeding them.
There are a lot of pets who were uprooted by the storm. The SPCA of Texas is taking in hundreds of animals transferred from shelters on the coast who aren't safe where they are right now. Please consider making a financial donation at www.spca.org/give or make an in-kind donation. The supplies most needed are cat litter, litter boxes, towels, blankets, large wire crates, toys, treats, pet beds, newspaper and gas gift cards. In-kind donations can be brought to the SPCA of Texas' Jan Rees-Jones Animal Care Center in Dallas or the SPCA of Texas' Russell H. Perry Animal Care Center in McKinney.
 Another organization offering aid to displaced pets is Dallas Animal Services.
To Donate Airline Miles
This is courtesy of The Washington Post.
At this Southwest Airlines site you can donate miles to a variety of charities including two likely to be focused on recover efforts in Texas: American Red Cross and All Hands Volunteers.
The Red Cross also is accepting donations of frequent flier miles. Here are details of how you can make a donation.
In addition, United Airlines is offering bonus miles to individuals who make cash donations to the American Red Cross, the Greater Houston Community Foundation, Airlink Operations USA and Americares. Find the link here.  United said they will match the first $200,000 raised. United Mileage Plus members who donate $50 to$99 will receive 250 award miles; $100 to $249 will receive 500 bonus miles and members who donate $250 or more will receive 1,000 bonus miles. As of Tuesday, more than $1 million had been donated. Donations must be made by Sept. 15.
Members of American Airlines' AAdvantage mileage program will earn 10 bonus miles for every dollar they donate to the American Red Cross from now through Sept. 15. There is a minimum $25 donation. So far, more 2,400 people have donated more than $500,000. More details are available here. 
To Help People With Medical Needs
Consider donating blood – the South Texas Blood & Tissue Center and Texas-based Carter BloodCare (1-877-385-724) are accepting donations.
Even as relief organizations work to help large numbers of people, it's difficult sometimes for them to provide for people with special needs. Portlight, which has provided inclusive relief to people with disabilities for twenty years—including in Hurricanes Katrina and Sandy—is working to ensure that people who require medical equipment and assistive technology have what they need after they evacuate, and to make sure that those same folks are able to get to safety. They accept donations via PayPal.
Direct Relief USA offers prescription drugs and other medical supplies to those who need it in emergency situations, and works with clinics and primary care doctors to ensure that people are able to get what they need when they need it. They're accepting financial contributions.
To Provide Food
Here's a list of food banks in both affected areas and in places where those affected are likely to spend some time in the immediate aftermath of the storm (via the Houston Press):
Houston Food Bank
832-369-9390
houstonfoodbank.org
Galveston Food Bank
409-945-4232
galvestoncountyfoodbank.org
Food Bank of the Golden Crescent (Victoria)
361-578-0591
victoriafoodbank.org
Closed Friday
Corpus Christi Food Bank
361-887-6291
foodbankcc.com
Southeast Texas Food Bank (Beaumont)
409-839-8777
setxfoodbank.org
Food Bank of the Rio Grande Valley (Pharr)
956-682-8101
foodbankrgv.com
Brazos Valley Food Bank (Bryan)
979-779-3663
bvfb.org
Central Texas Food Bank (Austin)
512-282-2111
centraltexasfoodbank.org
San Antonio Food Bank
210-337-3663
safoodbank.org
To Help Kids
Save the Children is delivering family-friendly relief supplies, setting up child-friendly spaces in shelters, providing specially trained staff to help children, and planning for long-term recovery needs. Support their Hurricane Harvey relief efforts here.
The Texas Diaper Bank, which is based out of San Antonio, had a fund raising goal of 20k and as of August 30, had raised more than 1.8 million. They provide relief packages and diapers for babies, seniors, and the disabled.
To Help Those Displaced
If you're not in one of the affected areas and you have a spare room, you can host someone by listing your home on Airbnb for free, with no service fees to anyone. Right now, most of the listings are in Austin, Dallas, and San Antonio. If you're in any of those cities—or another part of the state that's not experiencing flooding—you might consider listing your space so displaced people have more options.
In Dallas, Trusted World is operating three shelters for evacuees. They need donations, supplies (clean clothing, non-perishable food, toiletries, diapers, and baby formula), and volunteers to help sort out the things that people have dropped off.
Global Giving is trying to raise $2 million to help those affected by the storm. As of August 30, they've raised almost $1.5 million but the campaign had just launched. The organization provides food, gas, clean water, hygiene products, and shelter in the short-term, and then funnels the remaining resources to local organizations to facilitate long-term recovery.
To Help The Homeless
The Houston Coalition for the Homeless is facilitating shelter for homeless people in Houston, including offering up-to-date information about which shelters currently have space, who's the best fit for each one, and how to get there safely. They're accepting financial donations to continue their work.
To Help Farmers
There've been a lot of dramatic photos of cattle and other livestock being rescued in the storm, but there'll be a lot of recovering to do for many of them. The Texas Department of Agriculture's STAR Fund is a resource made up entirely of private donations that go to farmers and ranchers affected by the storm.