NIA's Silent Auction
NIA's Silent Auction
NIA will host its 6th Silent Auction at the 68th Annual Convention. This popular event offers an evening of competitive bidding and fundraising for the Foundation for Mechanical Insulation Education, Training, and Industry Advancement, along with a second charitable organization. The net proceeds from the Silent Auction will be split evenly between the Foundation for Mechanical Insulation Education, Training, and Industry Advancement and another charity organization.
Suggested donations include golf equipment or outings, trips or vacation home-stays, jewelry, designer handbags, hunting/fishing excursions, electronic items, artwork, Broadway show tickets, sporting event tickets, spa packages, fine wine and spirits, sports/entertainment memorabilia, credit card loyalty program gifts, hotel or airline loyalty reward credits/miles, and external industry consulting hours. Donors may also make cash donations, which NIA staff will use to purchase items for the auction on their behalf. Both Silent Auction charities are tax-exempt 501(c)(3) organizations. Please consult your company's tax advisor for information on your contribution's deductibility.If you would like to donate or would like more information, please contact Ashley Bartley at events@insulation.org or 703-464-6422.
During the Silent Auction, attendees can purchase raffle tickets and be entered into two drawings to win some spectacular prizes! Proceeds from the raffle will be split between the 2 charities. The deadline to send a donation for the Auction is March 25, 2024.
Sunshine Kids  is a non-profit organization dedicated to children with cancer. Established in 1982, we are committed to providing positive group activities and emotional support for young cancer patients. The Sunshine Kids provides a variety of programs and events, free of charge, for Kids who are receiving cancer treatments in hospitals across North America. Click here to learn more about Sunshine kids and their past trips/events.  Click here to learn about Bryana Reyes, a former Sunshine Kids participant.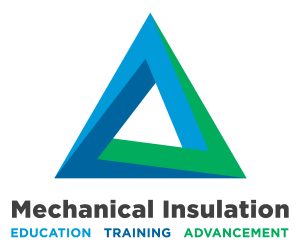 NIA's Foundation for Education, Training, and Industry Advancement promotes the benefits of commercial and industrial insulation to outside audiences such as specifiers, architects, energy managers, plant operators, building owners, facility managers, government agencies, and others. The goal of the Foundation is to establish NIA as the recognized authority on the insulation industry and, at the same time, increase awareness of the need and benefits of insulation.