Knauf Insulation, Inc.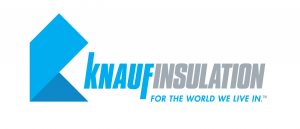 Knauf Insulation, Inc.
One Knauf Dr.
Shelbyville, IN 46176
Website: www.knaufinsulation.us
As part of the Knauf Group, Knauf Insulation represents one of the most respected and progressive names in insulation worldwide. With manufacturing operations in Europe, Russia, UK in addition to the USA, annual sales revenue is in excess of $1.5 billion.
The company is the fastest growing insulation manufacturer in the world with a wide range of insulation products to meet the growing demand for energy efficiency and acoustic performance in new and existing homes, commercial buildings and industrial applications. Products include glass mineral wool, rock mineral wool, expanded polystyrene and extruded polystyrene.