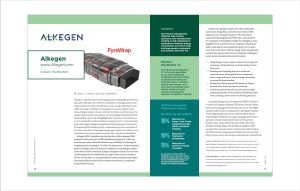 Contact: 716-768-6500
Alkegen is a global leader in developing and providing high-performance specialty materials and is fiercely committed to creating products that help its customers reduce fossil fuel use; save energy; and improve fire safety for people, buildings, and equipment. Across its global operations, Alkegen works to create materials that have a positive impact on people's lives and the environment. In 2023, Alkegen published its first sustainability report, which highlights the company's contributions to a more sustainable world and brings transparency to its environmental goals and targets. Alkegen recognizes that Environmental, Social, and Governance (ESG) initiatives play a substantial role in the execution of its vision and values by helping manage opportunities and risks in a sustainable manner that optimizes value for the company's stakeholders.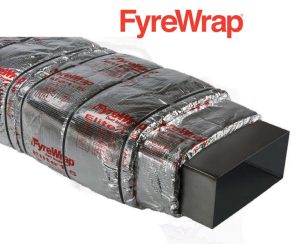 Alkegen's ESG Committee sets the direction of the company's ESG program and the execution of ESG initiatives and projects. It has one executive per pillar and holds ultimate responsibility for achieving the company's goals and targets. To reflect the importance of achieving these goals and targets, there are at least 75 employees in the Alkegen organization with an ESG-related job. Alkegen recognizes that if it is to succeed in delivering value to stakeholders, the right culture must be fostered. Across all sites there is a strong awareness of environmental and regulatory responsibilities,which drives continuous education, compliance, and protective actions.
In late 2021, Alkegen conducted its first materiality assessment, designed to assess the most relevant ESG impacts to the company's business. The assessment output identified high-priority ESG topics and informed the company's sustainability strategy. Accordingly, in 2023, Alkegen's focus continues to be on employee health and safety; reducing the environmental impact of our operations and our product portfolio; supply chain management; and diversity, equity, and inclusion. Examples of Alkegen's recent environmental achievements include:
Integrating processes and procedures of two separate companies, taking the best environmental practices from each.
Building and compiling data in an electronic repository from all our global sites on emissions, water usage, and waste; and actioning a procedure to review the data monthly.
Setting 2030 Environmental Performance Targets for emissions, water, and waste reduction.
Achieving environmental successes such as implementing initiatives at our facility in Tonawanda, New York, resulting in 90% of water now being recycled.

Internally, Alkegen also developed the "SEEDS" initiative to clarify and organize Alkegen's ESG goals related to Safety, Environment, Engagement, Diversity, and Social. The SEEDS initiative will be used to communicate to all Alkegen employees the efforts within those areas. All these efforts demonstrate Alkegen's dedication to engineering high-performance specialty material solutions that help us all live greener, breathe easier, and go further than ever before. Moreover, Alkegen's strategy aligns with the NIA's recognition of the necessity that companies in the mechanical insultation industry further advance ongoing sustainability discussions to find ways to reduce waste, save energy, and decarbonize operations.