Insulation Helps Save Energy at American Landmarks
We asked NIA members what all-American projects they have worked on recently.
Here is what they said.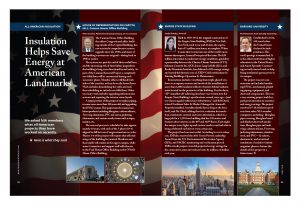 House of Representatives on Capitol Hill:
Cannon House Office Building
Kevin Orchard, Advanced Contracting Company, an Irex Company
The Cannon House Office Building, the oldest Congressional office building outside of the Capitol Building, has not received a comprehensive system upgrade since the 1930s, and many of the building's systems are original—dating back to 1908 or earlier.
The systems are past the end of their useful lives, and the increasing risk of their failure jeopardizes the building's long-term functionality and safety. As part of the Cannon Renewal Project, a completely new fifth floor will be constructed during each successive phase. Member offices will flank both sides of the corridor, as they do on the lower floors. Work includes demolishing the walls and roof, then rebuilding an entirely new fifth floor. Other necessary work includes upgrading infrastructure systems and repairing the exterior stone façade.
A major portion of this project is to replace piping, in some cases more than 100 years old, and upgrading the HVAC system. This project involves many insulation products including fiberglass, calcium silicate, Fyrewrap, aluminum, PVC and canvas jacketing, elastomeric, and various sundry items such as tapes, mastics, etc.
The renewal process is scheduled to take approximately 10 years, with each of the 5 phases (0–4) aligned to fall between Congressional move cycles. Phases 1–4 of the project will require that affected wings of the building be vacated. Members and their staffs will remain in the upper campus, while some Committee and support staff will relocate to the Ford House Office Building or the O'Neill House Office Building.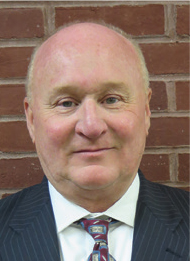 Built in 1930–1931, the original construction of the Empire State Building (ESB) in New York, New York, took 1 year and 45 days, the equivalent of 7-million man hours, to complete. When it came time to renovate one of the world's most famous skyscrapers, Armacell was part of the team. The $20 million renovation to modernize energy conditions, guided by a partnership between the Clinton Climate Initiative (CCI), Johnson Controls Inc. (JCI), Jones Lang LaSalle (JLL), and Rocky Mountain Institute, has delivered a 38% energy savings and earned this historic icon a LEED® Gold certification for Existing Buildings: Operation & Maintenance.
Renovations include everything from triple-glazed windows to occupancy sensors and involved the installation of more than 6,000 insulated reflective barriers behind radiator units located on the perimeter of the building. For the ducts, "AP-Armaflex self-adhering duct liner was written into the Empire State Building's specifications several years ago—[and was chosen again] without any substitution," said Bob Dizel, retired Northeast Sales & Market Manager for Armacell. Properly installed, Armaflex should last as long as the duct itself, said Mr. Dizel, adding that it is a solution for insulation, condensate control, and noise attenuation, which is a large job for a 1,250-foot building that has 102 stories and features observatories on the 86th and 102nd floors. Each night the unique tower lights up and curious readers can find what is being celebrated each day at www.esbnyc.com.
The project has been successful. According to www.esbnyc.com, ESB also received the 2011 Green Power Leadership Award from the U.S. Environmental Protection Agency (EPA), and USGBC monitoring and verification proved ESB's retrofit project exceeded projected energy savings for the consecutive years and reduced costs by millions of dollars each year.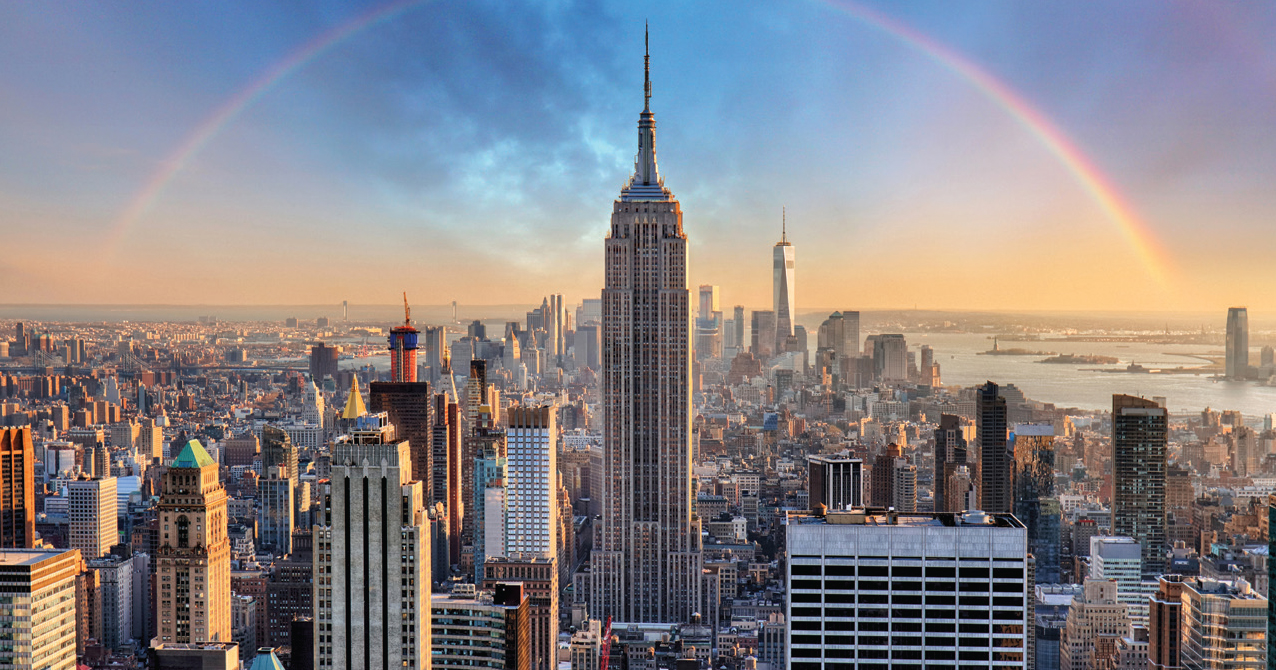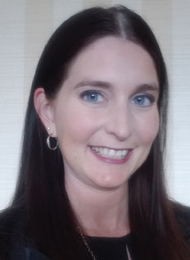 Paul Ainsworth, Axion Specialty Contracting
Established in 1636, 140 years before the United States declared its independence, Harvard's prestige is unmatched. It is the oldest institution of higher education in the United States, and Axion Specialty Contracting recently started work to help bring insulation's green power to its campus.
The project was new construction and included insulating HVAC, mechanical, plumbing piping, equipment, and ductwork components. This was a very exciting project and they paid great attention to acoustics and energy savings. The project involved 15-20 insulation products from other NIA member companies, including:  fiberglass pipe covering, fiberglass board and blanket ductwork insulation, fiberglass pipe and tank wrap, calcium silicate, Fyrewrap, jacketing (aluminum, stainless steel, and PVC—12 colors), elastomeric, and acoustical insulations. Insulation Outlook magazine plans to feature the details of this project in a
future issue.