Trump Immigration Policy Likely to Be Enforcement-Heavy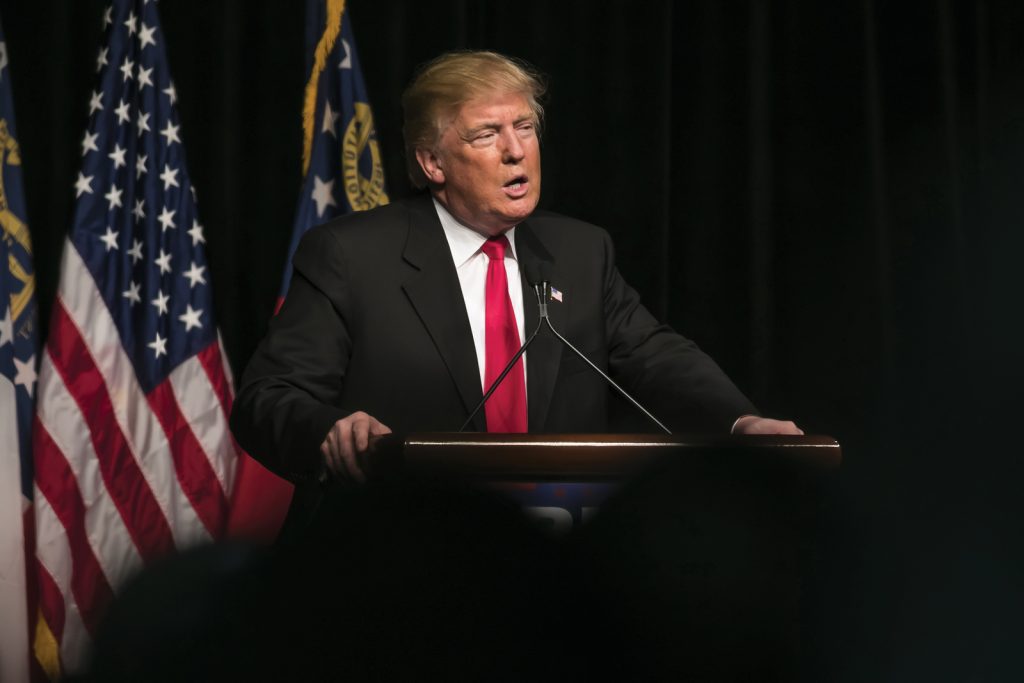 President-elect Donald Trump campaigned with an immigration enforcement-first message, focusing on border and E-Verify for employers, an overhaul of guest worker programs and rescinding some of President Barack Obama's executive actions on immigration that allow for deferred deportation and work authorization for certain unauthorized immigrants. He also said he would implement a biometric entry-exit visa tracking system at the country's ports of entry, suspend the issuance of visas to "any place where adequate screening cannot occur" and renegotiate or withdraw from key trade agreements.
"All indications to date are that President-elect Donald Trump will move forward with efforts to secure the border and focus on immigration worksite enforcement within his first 100 days," said Chatrane Birbal, a government relations senior advisor at the Society for Human Resource Management (SHRM).
"The president-elect had more detailed policy proposals in the immigration area than in any other during the campaign, and many restrictive proposals could be quickly implemented under Presidential Proclamation," said Bill Stock, founding partner of Klasko Immigration Law Partners in the Philadelphia area and president of the American Immigration Lawyers Association.
DACA in the Crosshairs
Trump promised to unilaterally repeal President Obama's immigration executive actions once sworn into office, and the Deferred Action for Childhood Arrivals (DACA) program, established in 2012 and extended in 2014, is a likely early target for elimination.
DACA granted reprieve from deportation and provided work authorization to more than 740,000 young people whose families brought them to the United States as children. Trump also promised to end a 2014 expansion of that program to many parents of U.S. citizens and permanent residents that was held up in court and never implemented.
"Employers should be prepared for their employees to lose their work permits, if they were granted under the DACA program," Stock said. Employers are not normally required to re-verify employment eligibility during the validity period of a worker's employment authorization but would be required to terminate any DACA workers once they had "actual or constructive knowledge" that the employee had lost his or her work permission, he explained.
The Return of Workplace Raids
Changes are likely to be aimed at illegal immigration at the outset, said Julie Pearl, CEO and managing attorney of the Pearl Law Group, based in the San Francisco Bay area.
"It is very likely that President-elect Trump will be able to increase immigration enforcement and removal numbers," said Julie Myers Wood, CEO of investigative and compliance consultancy Guidepost Solutions and director of U.S. Immigration and Customs Enforcement under former President George W. Bush. "Many of the efforts President Obama enacted which reduced enforcement were either by executive order or through internal policy shifts. The Trump administration can reverse these non-legislative policy decisions and begin ramping up enforcement."
Wood said that worksite enforcement is one of the most likely opportunities the new administration will take action on, "given the magnet of illegal employment and the high level of publicity that often accompanies enforcement actions at workplaces."
Workplace raids were a hallmark of the Bush administration, but the enforcement policy shifted under Obama in favor of Form I-9 paperwork audits.
Criminal charges can be brought against managers and business owners, and large numbers of unauthorized workers can be identified and potentially removed during worksite raids, but building criminal cases requires time and detailed investigative work, Wood explained.
Regardless of what Trump has planned for deportation, he will need to garner support from Congress to move forward, said Anton F. Mertens, a partner in the Atlanta office of Burr & Forman.
"To deport such a high volume of [undocumented workers] will take massive resources and time, so it is unlikely that this will happen anytime soon, if at all."
Wood agreed that appropriations for the Department of Homeland Security and the Department of Justice will be critically important and a challenge for increased enforcement. "Currently the immigration courts have a significant backlog and immigrants can wait years for a hearing," she said. "Adding more cases to the docket without adding more judges does not make any sense and will not support Trump's goal of increased removal numbers."
Work-authorized foreign nationals in the U.S. should not expect their immigration statuses to be affected anytime soon, Pearl said. "Major changes will take time—months, if not years—to complete. The regulations governing U.S. visas are codified as law, and implementing new laws requires substantial time from both the legislative and executive branches of government."
However, Trump could bar any "alien or class of aliens" on the basis that he and his advisers deemed their entry "detrimental to the interests of the United States" under the Immigration and Nationality Act, Stock explained. That power is typically used for named individuals or human rights violators identified by the United Nations, but Trump could assert it, for example, toward H-1B visa holders earning less than the highest prevailing wage level, he said.
Mandatory E-Verify
Trump campaigned on setting up a nationwide E-Verify system, which would electronically screen all new hires for their eligibility to work in the United States.
"I expect the new administration to encourage more employers to use E-Verify under existing law, as well as ways to work with Congress in expanding mandatory use of E-Verify," said Amy Peck, an attorney in the Omaha, Nebraska, office of Jackson Lewis.
But experts note that it would be very disruptive to impose an E-Verify mandate while a significant portion of the labor force is undocumented. "The key to reducing illegal immigration is a functioning employment verification system," said Frank Sharry, the founder and executive director of America's Voice, an immigration reform group. "But to do that with 8 million undocumented workers in the labor force will exacerbate all the problems we have with the status quo, driving people further underground, leading to worker exploitation, and disfavoring honest employers."
It's conceivable that a mandatory E-Verify program will garner support in the next Congress, Birbal said, even though it would require bipartisan congressional support, "which might be difficult to achieve given that Republicans have only a slim majority in the Senate—certainly not enough to curtail a Democratic-led Senate filibuster."
The federal government already mandates certain federal contractors to use E-Verify. In addition, there are approximately 21 states and a number of localities that require the use of either E-Verify or a specified alternative for some or all employers.
Reprinted from the Society for Human Resource Management (SHRM); November, 14, 2016, with permission of the Society for Human Resource Management (SHRM). ©SHRM 2016. All rights reserved.
Copyright Statement
This article was published in the December 2016 issue of Insulation Outlook magazine. Copyright © 2016 National Insulation Association. All rights reserved. The contents of this website and Insulation Outlook magazine may not be reproduced in any means, in whole or in part, without the prior written permission of the publisher and NIA. Any unauthorized duplication is strictly prohibited and would violate NIA's copyright and may violate other copyright agreements that NIA has with authors and partners. Contact publisher@insulation.org to reprint or reproduce this content.