What Makes the Insulation Industry So Great!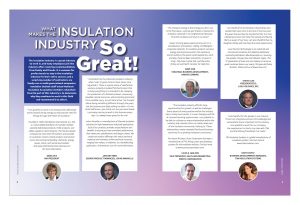 The insulation industry is a great industry to work in, and many employees join the industry after receiving recommendations from family and friends. It is common for professionals to stay in the insulation industry for their entire careers, and a surprising number of contractors are family-run or multi-generational companies. Insulation Outlook staff asked National Insulation Association members what their favorite part of this industry is to determine why they continue to work in this field and recommend it to others.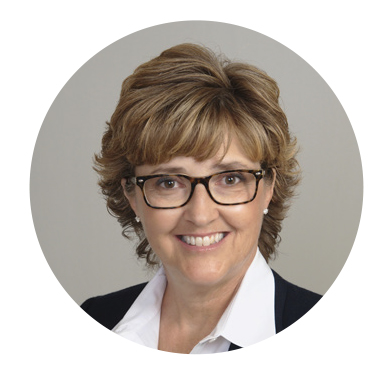 Dana Vlk
NIA Past President
"I am grateful to work in an industry that collectively works toward saving energy by reducing the need for energy through the Power of Insulation."
Founded in 1986, Distribution International, Inc. (DI), is a value-added distributor of insulation-related specialty fabricated products, HVAC products, and safety supplies in North America. The Houston-based company has more than 90 locations and provides its customers mission-critical products and services across the commercial building, chemicals, energy, power, railcar, and marine end markets. Visit www.distributioninternational.com for more information.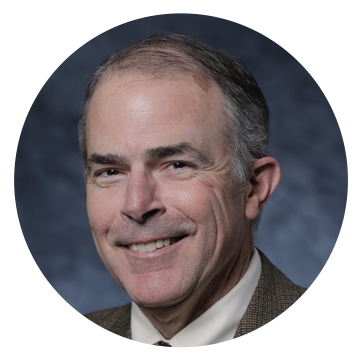 Jack Bittner
Senior Product manager, Johns Manville
"I stumbled into the Industrial Insulation industry when I was 18 years old and I have never once regretted it. There is a great sense of satisfaction seeing a properly insulated finished project that is doing everything it is intended to do, allowing the production of a finished product, conserving valuable natural resources, and protecting personnel from possible injury, to just name a few. I've thought about doing something different through the years, but this business just kept pulling me back—it's the Hotel California—you check out, but you never leave!  I just enjoy coming to work in this business every day—it's always been great fun for me!"
Johns Manville is a manufacturer of thermal insulation solutions for high-temperature industrial applications. Each of our products provides unique features and benefits to ensure you have consistent performance that meets your specifications and design criteria. We couple our product offerings with robust technical expertise and numerous online technical resources, ranging from videos, to webinars, to a biweekly blog publication. Visit www.jm.com for more information.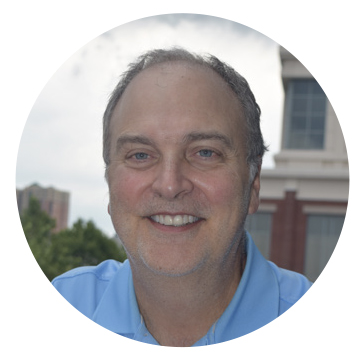 Dave Cox  
Strategic Business Development,
Owens Corning
"The cheapest energy is the energy you don't use in the first place—and we give thanks to having the cheapest utility bill in my neighborhood because of all the insulation we have in our attic!!"
Owens Corning (www.owenscorning.com) is a manufacturer of insulation, roofing, and fiberglass composite materials. Its insulation products conserve energy and improve acoustics, fire resistance, and air quality in the spaces where people live, work, and play. Dave has been married for 33 years to Trudy. They have 2 great kids, and the entire family are avid North Carolina Tar Heel fans.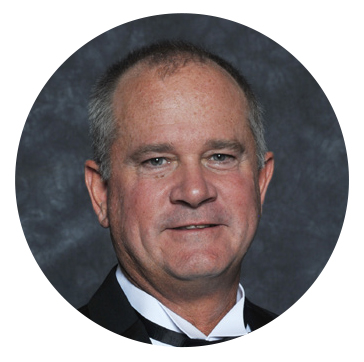 Steve Luse
President/CEO,
Luse Holdings, Inc.
"I am thankful for the fantastic relationships and people that have come in and out of our lives over the years that we have be involved at NIA. It is truly a blessing to have met these fine people and having them as a part of our lives. I am also thankful that my daughter Ashley will now have the same opportunity."
Luse Thermal Technologies is an industrial and commercial insulation and asbestos abatement contractor/distributor (dba Amerisafe Inc.) servicing the greater Chicago area and Midwest region. The 5th generation of Luses are now helping us serve our great customer base in our nearly 100-year-old family business. Please visit us at www.luse.com.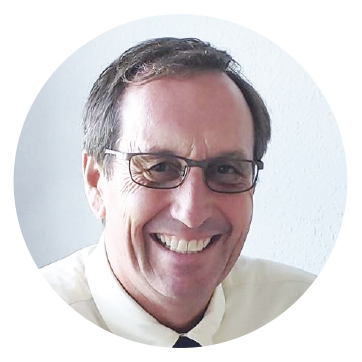 Louis E. Walton
Vice President, Sales and Marketing,
Proto Corporation
"The insulation industry affords many opportunities for growth, as well as challenges. Every aspect of every position within this industry has so many touch points, it is ever changing and full of constant learning opportunities. I am grateful to be able to cultivate so many relationships within the industry and maintain them no matter what part of the insulation community I belong to. These relationships create extended family and business continuity for a growing insulation community."
For almost 40 years, Proto Corporation has been a manufacturer of PVC fitting covers and jacketing systems for the insulation industry. Find out more at www.protocorporation.com.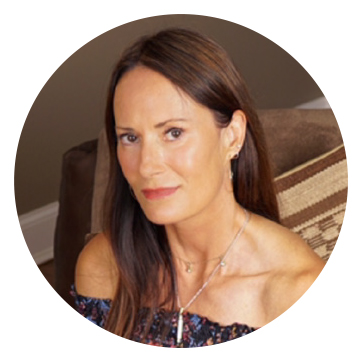 Kathi Coyle
Business Development Manager,
ITW Insulation Systems
"I am thankful for the people in our Industry. There is an impressive amount of knowledge and camaraderie that is important to this industry. I am grateful to work for our company, the experiences I've had in my roles with ITW, and the lifelong friendships I've made."
ITW Insulation Systems is a global manufacturer of insulation systems. Find out more at www.itwinsulation.com.