Educational Sessions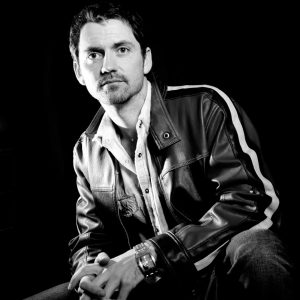 Keynote Presentation: 5 Strategies to Building Valuable Relationships | Wednesday, October 27, 2021
Keynote Speaker: Jimmy Yeary, Grammy Nominated Songwriter
Grammy Nominated Songwriter Jimmy Yeary has influenced millions of people with his music. A few of his co-writing hits include "I Drive Your Truck" from Lee Brice and "Why Wait" from Rascal Flatts. Through the power of creating authentic connections, Jimmy will help attendees see the importance of emotional awareness and shared experiences in building effective teams and strengthening relationships in and out of the workplace. Plus, don't miss out on NIA's first-ever custom song, which Jimmy will write with the help of NIA attendees and debut during his keynote presentation.
Keynote Presentation: An Engineer's Secret to Being Happier, More Productive, and Less Stressed | Thursday, October 28, 2021
Keynote Speaker: Andrew Tarvin, Humor Engineer
Humor works at work! Using data-backed research and experiential examples, Keynoter Andrew Tarvin will demonstrate how humor can help to increase team productivity, reduce stress, and create a positive work culture. Learn how to create a humor mindset that is practical, actionable, and gets results in the workplace, all while you have more fun!
Educational Sessions
General Session | Tuesday, October 26, 2021
A Carbon Message Everyone Should Copy
What a wonderful time to be a part of the mechanical insulation industry! NIA is about members helping members, which is the message that NIA has been conveying all year long and is now being put into practice in this session—this topic is about us for us! During this luncheon, you will hear what NIA President Dave Cox has been telling the U.S. regional associations and TIAC in Canada about how mechanical insulation is in a great spot to help countries, states, cities, and companies reduce their greenhouse gas emissions. You will hear a real story from Joe Mlachak on how an energy appraisal and subsequent C02 reductions helped make the sale. Now more than ever, our products and services can help meet the parameters of energy efficiency and carbon reduction goals. We are uniquely positioned to be recognized as part of the solution. Please join in to get the knowledge, see the value from a real-life example, and hear how you too can market these benefits to your customers. As an industry, this is our time to shine and spread the message—reduce before you produce!
Speakers:
David J. Cox, NIA President
Joe Mlachak, National Sales Manager, Fit Tight Covers
General Session | Thursday, October 28, 2021
Mechanical Insulation's Role in the Decarbonization Discussion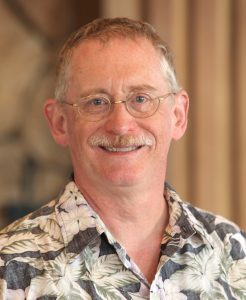 As decarbonization gains momentum in policy discussions at the federal, state, and local levels, new opportunities will emerge for companies in the construction industry. Neal Elliott from the American Council for an Energy-Efficient Economy will provide an overview of pending legislation, policies, programs, and funding opportunities focused on decarbonization, and explore how NIA members can take advantage of these opportunities aimed at reducing CO2 emissions.
Speaker:
R. Neal Elliott, Ph.D., P.E., Director Emeritus, American Council for an Energy-Efficient Economy
Technical Presentations | Wednesday, October 27, 2021
Discovering The Advanced Work Packaging System for Construction Projects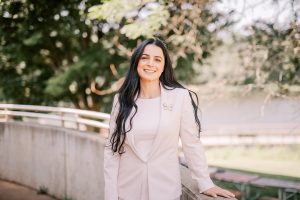 Learn what Advanced Work Packaging (AWP) is from its creator. In this presentation, you'll learn how and why it came to be, what its components are, and how the evidence shows it can improve labor productivity. Find out how it can benefit your company and be used in your daily business.
Speaker:
Olfa Hamdi, Founder and CEO, Concord Project Technologies/Concord Academy
Pursuing a More Resilient Future through Building Codes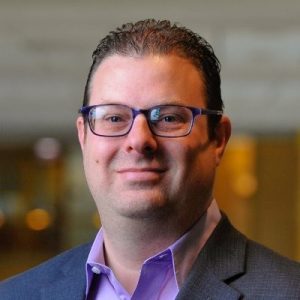 The ICC is helping communities across the country and the globe use the power of building codes to drive construction practices toward a more resilient future. In his presentation, Ryan will focus on the ICC's efforts to position the adoption and enforcement of building codes as a critical measure for achieving higher performing, more resilient buildings and communities.
Speaker:
Ryan Colker, Vice President of Innovation, International Code Council (ICC)
Recognizing Safety Excellence and Industry Leadership | Wednesday, October 27, 2021

This year's NIA Safety Excellence Award winners and NIA's Premier Industry Manufacturers will be recognized and honored for their achievements at this F2F event. The winners of both awards were announced at NIA's Virtual Spring Summit and we look forward to congratulating them in person!
NIA's Business Session | Wednesday, October 27, 2021
NIA's active members (Contractors, Distributors, Fabricators, and Laminators) should plan to attend NIA's Business Session, where they will get an update on NIA's budget for 2022 and Long Range Plan initiatives.