Presentations
The Foundation for Mechanical Insulation Education, Training, and Industry Advancement is on the move! Check back frequently to see where the Foundation will be presenting next!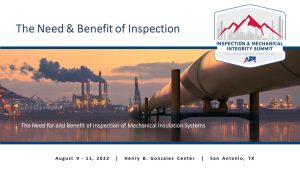 The Need and Benefit of Insulation 
Event: API Inspection and Mechanical Integrity Summit
Date/Location: April 2022, San Antonio, Texas
Speaker: Ron King, Past President and Industry Consultant
Topics of discussion during this session included:
The role and responsibility of a mechanical insulation inspector
Value of current and complete project and/or company specifications
Ensuring the insulation system is in accordance with the specification
Role in occupational and process safety
Identification of, or the potential of, corrosion under insulation (CUI)
Risk identification – areas of concern
Awareness – value of education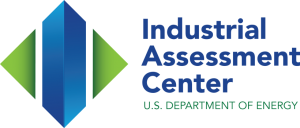 Improving The Bottom Line: It's Time to Think of Mechanical Insulation Systems Differently
Event: Department of Energy (DOE) Industrial Assessment Center (IAC) Educational Session
Date/Location: January 2022, Webinar
Speakers: Ron King, Past President and Industry Consultant and Charlie Haack, North American Insulation Manufacturers Association (NAIMA)
The Foundation presented a webinar for the IAC audience on the business case for mechanical insulation energy appraisals and inspections, and how to deliver that message to facility owners. In addition, there was a demonstration of the new and improved features of the 3E Plus® energy calculator.