Safety Matters: Safety Culture: As Explained by Goofus and Gallant®
Safety culture has become a big topic in the safety profession in recent years. But what exactly is safety culture? Is it something you either have or don't have? Can you change your safety culture? Definitions usually include terms such as shared attitudes, beliefs, perceptions, and practices toward safety. Others mention core values, philosophy, atmosphere, norms, and similar hazy terms. There is no real consensus on a definition—everybody just knows it's a good thing.
I find it easier to explain safety culture through examples, which brings us to Goofus and Gallant®, a cartoon created by Garry Cleveland Myers. For our Millennial readers, Goofus and Gallant® were the title characters in a comic strip depicting 2 boys in Highlights For Children® magazine. Goofus did everything the wrong way, and Gallant did everything the right way. In my example, Goofus and Gallant® are all grown up now and have their own insulation companies: Gallant Contracting and Goofus Industrial. Just like when they were kids, Gallant does things the right way and his company has a strong safety culture. Goofus thinks safety programs are unnecessary, ineffective, and too expensive. Safety culture at his company is lacking.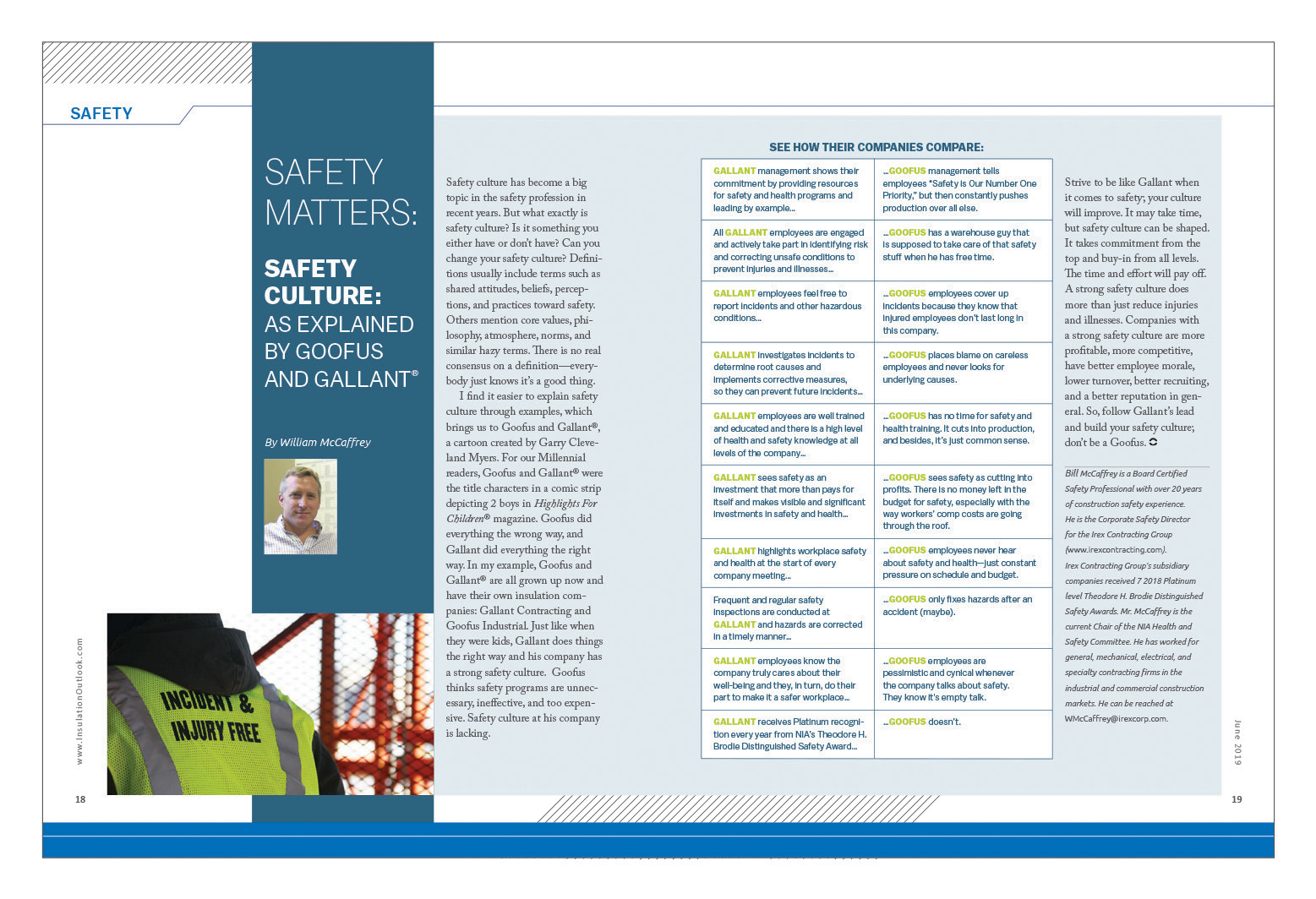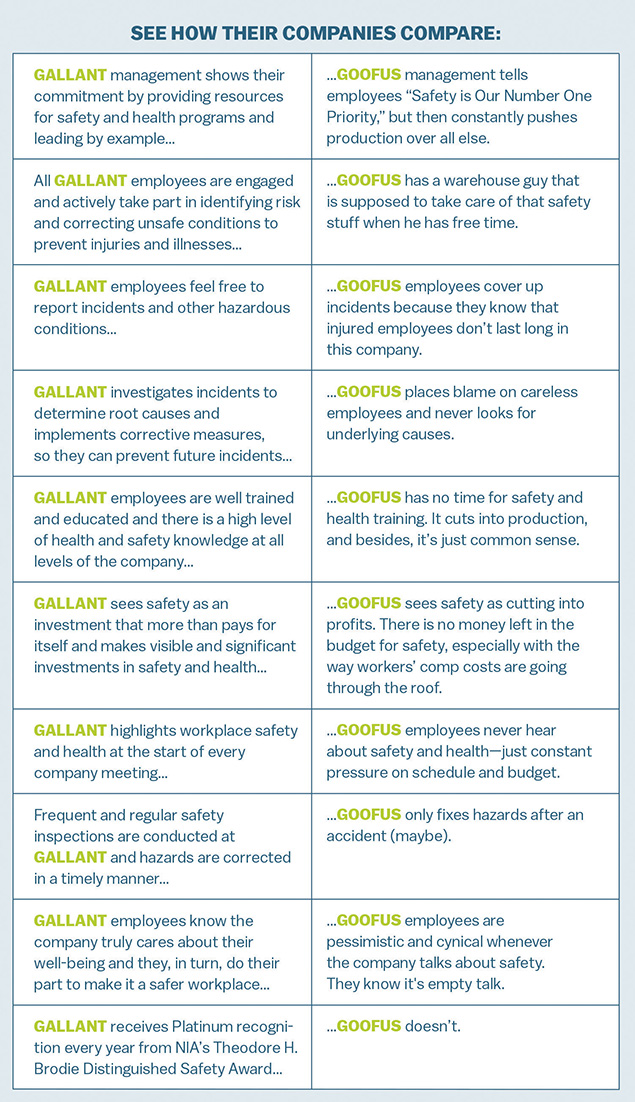 Strive to be like Gallant when it comes to safety; your culture will improve. It may take time, but safety culture can be shaped. It takes commitment from the top and buy-in from all levels. The time and effort will pay off. A strong safety culture does more than just reduce injuries and illnesses. Companies with a strong safety culture are more profitable, more competitive, have better employee morale, lower turnover, better recruiting, and a better reputation in general. So, follow Gallant's lead and build your safety culture; don't be a Goofus.