June 2022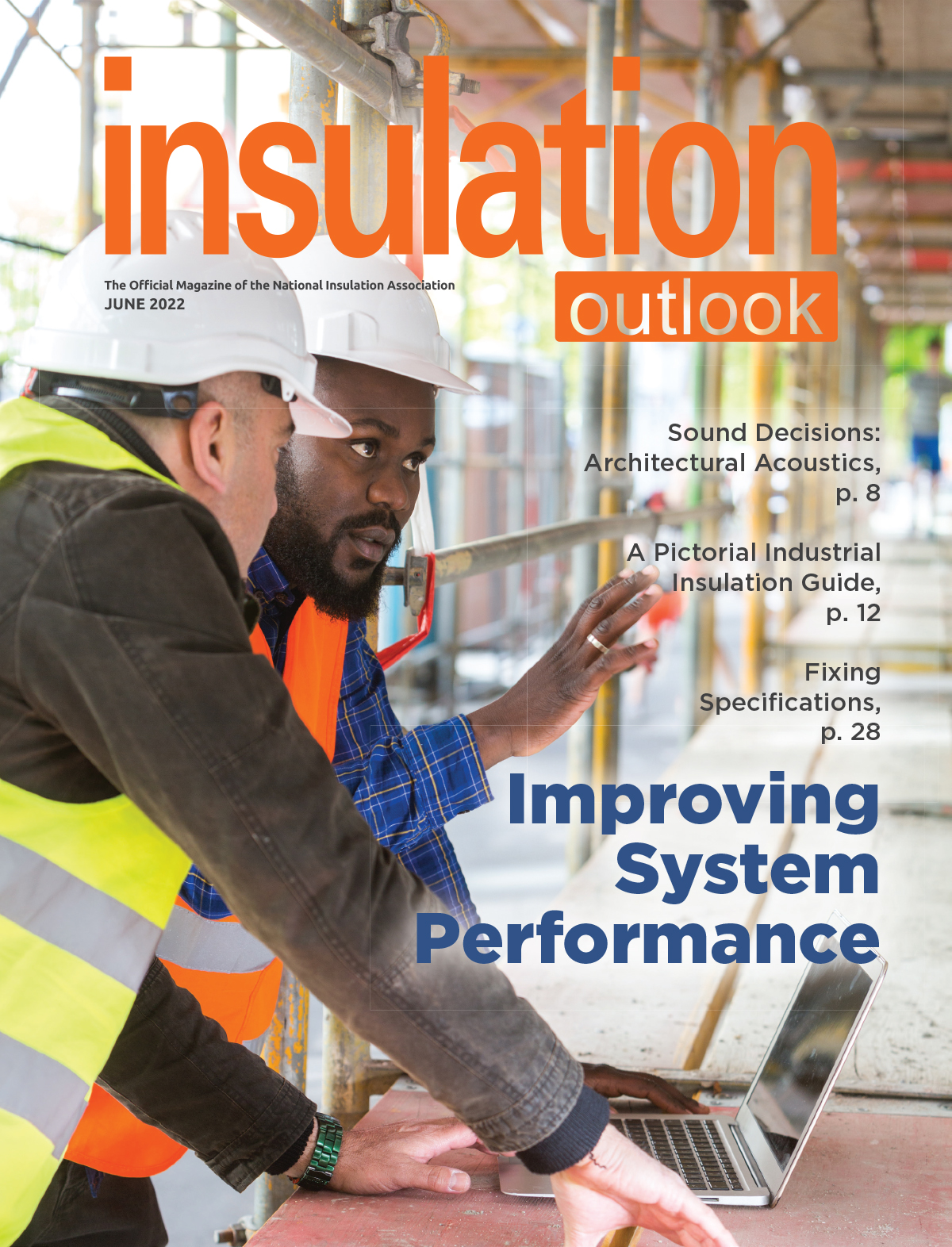 Also in the June 2022 Issue:
Understanding architectural acoustics—including both in-room and room-to-room sounds—can help in designing a space that is appropriate for the application and comfortable and efficient for its occupants.
This comprehensive look at industrial refrigeration insulation systems—with photos illustrating best practices as well as common errors—is a must read for anyone who works with these applications.
Poor mechanical insulation specifications can lead to increased project costs, schedule delays, contractor disputes, system performance issues, and more. What can you do to improve the quality of specifications on your projects?