Check back often for the latest updates on how NIA is putting the spotlight on insulation through the activities of NIA's Foundation for Education, Training, and Industry Advancement. The Foundation was created to increase awareness of the benefits of insulation to external audiences. NIA's Foundation works with strategic partners to gain recognition for the need to properly design and maintain insulation systems and also maintains an active presence on Capitol Hill and works to introduce and support legislation that can increase the use of insulation and benefit the industry.
Latest Update:
Join Us in DC at the Capitol Hill Fly-In
Insulation Industry National Policy Conference & Capitol Hill Fly-In
May 21–22, 2019
Liaison Capitol Hill, Washington, DC
To register and for more information, email Kristin DiDomenico

All NIA members are encouraged to attend the 2019 Insulation Industry National Policy Conference and Capitol Hill Fly-In. No previous lobbying experience is necessary. Insulation industry participants representing all segments of the commercial, industrial, and residential insulation segments will be coming from across the country to discuss the value of insulation with our nation's legislative officials.
The conference includes a luncheon and presentations with high-profile speakers on immigration and workforce policy, infrastructure and disaster resilience, and climate change policy—along with advocacy training and pre-arranged Capitol Hill meetings. Your participation will strengthen the collective voice of the insulation industry! White Papers on these issues will also be provided. This is the second year that NIA members are participating, and last year's event was a tremendous success with over 100 participants descending on Capitol Hill.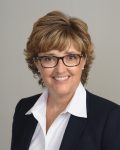 "Last year's Capitol Hill Fly-In was an amazing day for me! It was exciting to visit Capitol Hill for the first time and engage in important conversations about mechanical insulation. The event organizers effectively made participation easy. Your legislative appointments are made, your team is diversified to represent a variety of industry sectors, and the focused talking points provide the framework for us to share our unique industry perspectives that our legislators need to hear. I had never lobbied on Capitol Hill before, but what I took away from the day is our voices are valued in this arena to share the enormous benefits of insulation with our nation's lawmakers."—Dana Vlk, NIA President-Elect, and Senior Advisor, Distribution International, Inc.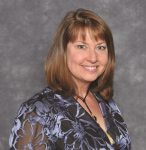 "As many of our members know all too well, the numerous benefits of mechanical insulation are not well known, especially on the Hill. With the strength of the full insulation industry, the fly-in provides a powerful presence to have insulation recognized and an important singular opportunity to make the case for mechanical insulation directly to our lawmakers and influence real change. I hope you will join NIA in this special opportunity and help make the voice of the insulation industry heard." —Michele M. Jones, NIA CEO/EVP
The event is being organized by the Insulation Industry Association Council, (IIAC), of which NIA is a founding member. If you are interested in attending this year, please contact Kristin DiDomenico at kdidomenico@insulation.org or 703-464-6422, ext. 115.
---
Thank You!
NIA would like to thank the organizers and all of our member companies that participated in the Insulation Industry National Policy Forum. For a complete list of the activities, speakers, and Capitol Hill meetings, please read the article on the event in the upcoming issue of NIA News.
---
NIA Members Visit Lawmakers On Capitol Hill
As part of the Insulation Industry National Policy Forum on May 9, 2018, over 25 people from the National Insulation Association (NIA) members companies are meeting with members of Congress in Washington, DC. In total 86 meetings with the offices of Representatives and Senators will be held with 110  insulation industry leaders to discuss the advancement of the insulation industry.
---
NIA to Participate in Insulation Industry National Policy Forum
On May 8–9, 2018, the National Insulation Association (NIA) is traveling to Washington, DC, to participate in an Insulation Industry National Policy Forum. The objective of this forum is to discuss national policies that affect the insulation industry and to advocate for changes that will help support and grow the industry.
This is NIA's first year attending the forum. Other participating organizations include: American Chemistry Council (ACC), through the Center for the Polyurethanes Industry (CPI) and the Spray Foam Coalition (SFC); the Polyisocyanurate Insulation Manufacturers Association (PIMA); North American Insulation Manufacturers Association (NAIMA); Cellulose Insulation Manufacturers Association (CIMA); Structural Insulated Panel Association (SIPA); Extruded Polystyrene Association (XPSA); the Insulation Contractors Association of America (ICAA); and Insulate for America and their respective member companies.
Michele Jones, NIA's Executive Vice President/CEO, noted, "This unprecedented gathering of industry organizations will help promote our common goals and raise the profile of insulation and its ability to save energy, lower emissions, reduce costs, and grow the economy."
This event will focus on 3 main policy areas of importance to the insulation industry:
Resilient Buildings: Ensure infrastructure policies at the federal level support the construction of resilient buildings.
Department of Energy Efficiency Programs: Support the modest, yet important, role the Department of Energy plays in promoting healthy, energy-efficient homes and workplaces.
Immigration: Support federal immigration policies that promote a legal, foreign-born workforce for the construction industry.
White papers written in support of these policy objectives will be made available next week.
The forum will also include a panel presentation on commercial and industrial insulation markets that will be co-facilitated by NIA Consultant and Past President Ron King.
NIA's leadership will use this opportunity to advocate for policy changes that can help alleviate issues in the industry and provide additional opportunities for growth.