San Antonio Area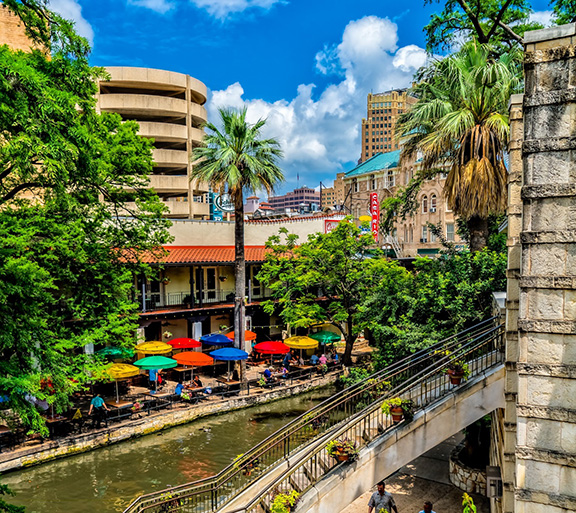 The idyllic Texas Hill Country, with its clear rivers and abundant wildflowers, starts just north of San Antonio and offers recreation year-round, from hiking and biking to rock climbing and cave tours. Perched on the southern edge of the Texas Hill Country, San Antonio is the second largest city in Texas and boasts a blend of cultures, activities, and entertainment opportunities. Visit The Alamo and learn about its historical significance to the state of Texas, or stroll along the famous River Walk, where you have an array of choices of locally owned dining options, shopping, and entertainment.
The Texas Hill Country is dotted with small towns, picturesque rivers, and hillsides. Visitors can float down a cool river, hike or bike through scenic countryside, or peruse a main street—all within 90 minutes of San Antonio.
Weather
San Antonio enjoys warm weather in the spring, with temperatures in March and April in the mid-70s range during the day with cooler temperatures dipping into the mid-50s in the evenings.