Educational Sessions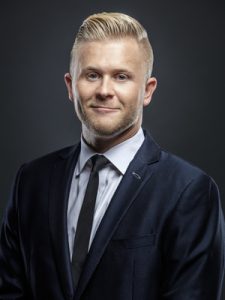 Keynote Presentation: The Power of One  | Thursday, March 31, 2022
Keynote Speaker: Clint Pulver, Emmy Award Winning, Author, Musician, and Workforce Expert
Today, employees are looking for leaders who support, encourage, and give them the tools to grow, adapt, give back, and create real impact. Through life-changing stories that showcase his musical talent and empower his audience, Clint Pulver will demonstrate why mentorship and management are different, how to communicate effectively with a multigenerational team, and how each of us can bring purpose, empowerment, and perspective to those around us.
Keynote Presentation and Breakfast: Next-Level Leadership for an On-Demand World | Friday, April 1, 2022
Keynote Speaker: Sara Ross, Chief Vitality Officer, BrainAMPED
In today's on-demand world, overflowing with information, stress, distractions, and expectations, how do you move performance and leadership to the next level? Chief Vitality Officer Sara Ross will share the missing pieces and redefine how we succeed at work and thrive in life by sharing brain-based, vitality-enhancing strategies to help produce healthier, happier, high-performing leaders and innovative workplaces.
General Session and Luncheon | Wednesday, March 15, 2023

More information will be posted soon.
General Session | Friday, March 17, 2023

More information will be posted soon.
Educational Sessions
More information will be posted soon.
NIA's Premier Industry Manufacturer Award Presentation | Thursday, March 16, 2023
NIA launched the Premier Industry Manufacturer Program to recognize and distinguish exemplary companies as industry advocates and leaders. Join us as we find out which NIA member companies will receive the Premier Industry Manufacturer recognition!
2022 Safety Excellence Award |Thursday, March 16, 2023
Join us as we recognize and congratulate the Bronze, Silver, Gold, and Platinum winners of NIA's Safety Excellence Award! This national award is the industry's highest safety honor and recognizes top companies that have established structured safety programs to ensure the well-being of their employees and create safe working environments. Click here to learn more about NIA's Safety Excellence Award.
NIA's Business Session | Thursday, March 16, 2023

NIA's active members (Contractors, Distributors, Fabricators, and Laminators) should plan to attend NIA's Business Session, where they will vote on the new members of the Board of Directors.