Educational Sessions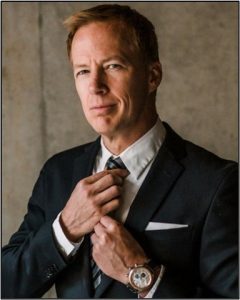 Keynote Presentation: The Bucket List Life  | Thursday, March 16, 2023
Keynote Speaker: Kenyon Salo, Thunderstorm Skydive Team, Denver Broncos
As one of only five members on the Denver Broncos Thunderstorm Skydive Team, Kenyon Salo can be seen flying into the Denver Broncos Stadium at 60+ mph, ending with a soft landing on the 10-yard line. With more than 6,000 skydives under his belt and travels that have taken him all around the world, he lives life to the fullest and is on a mission to help others do the same. Through the power of connecting, storytelling, and adventure, Kenyon will share actionable steps to embark on a more fulfilled life, both personally and professionally.
General Session: Executive Panel—Understanding the Manufacturer-Distributor Relationship—You Can't Learn This on TikTok! | Friday, March 17, 2023

Join manufacturer and distributor executives for a candid, informative discussion on the changes and challenges they are facing. The panel will be moderated by Louis Walton of Proto Corporation, who will ask the questions everyone wants to know.

Education Session
March 16, 2023
Reaching Sustainability Goals: Insulation for Industrial Facilities
With relatively minor investments in a properly designed and maintained insulation system on process piping and equipment within power plants, refineries, chemical plants, and other industrial manufacturing facilities, owners can achieve significant reductions in fuel consumption and greenhouse gas emissions. Arm yourself with the data to show not only that the payback period is almost always less than 1 year and often less than 6 months but also that insulation belongs in discussions about transitioning to green energy sources, such as solar and wind. When it comes to achieving energy and emission reduction goals, insulation is like fruit that is ripe for picking!
Speaker:
Scott Sinclair, National Specification Manager, Industrial Insulation, Johns Manville
NIA's Premier Industry Manufacturer Award Presentation | Friday, March 17, 2023
NIA launched the Premier Industry Manufacturer Program to recognize and distinguish exemplary companies as industry advocates and leaders. Join us as we find out which NIA member companies will receive the Premier Industry Manufacturer recognition!
2022 Safety Excellence Award | Friday, March 17, 2023
Join us as we recognize and congratulate the Bronze, Silver, Gold, and Platinum winners of NIA's Safety Excellence Award! This national award is the industry's highest safety honor and recognizes top companies that have established structured safety programs to ensure the well-being of their employees and create safe working environments. Click here to learn more about NIA's Safety Excellence Award.
NIA's Business Session | Friday, March 17, 2023
NIA's active members (Contractors, Distributors, Fabricators, and Laminators) should plan to attend NIA's Business Session, where they will vote on the new members of the Board of Directors.