Networking Events
NIA's Convention schedule is designed to offer a variety of evening events and entertainment, as well as open time to allow attendees the opportunity to schedule their own meetings.
Wednesday, March 15
Convention First-Timer and VIP Reception
If this is your first NIA Convention, be sure to RSVP to this invitation-only cocktail reception, where you will have the opportunity to network with NIA leadership and industry leaders, and also enjoy getting to know fellow members of NIA. An invitation is required to attend this event. To ensure you receive your invitation, be sure to check the "First Convention" box when you register.
Welcome and Appreciation Evening: Tropical Street Party
Welcome to paradise! With the Pacific Ocean as our backdrop, let's reconnect at our own private Tropical Street Party! At this family-friendly evening at the Napili Garden and Lawn, you can enjoy your first night of Hawaiian hospitality a full meal and bar, fun yard games, and a giant ALOHA sign to take photo memories to last a lifetime. There is something for everyone at the first networking event of the week!
Resort wear is encouraged, such as khaki shorts for men and capris or sundresses for women.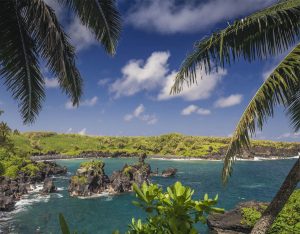 Open Night―Network on your own in beautiful Maui!    
Farewell Reception & Dinner 
Join us for the finale of NIA's Convention! This event includes a cocktail reception, a full meal with wine service, and an opportunity to celebrate our outgoing NIA President, Joe Leo, Atlantic Contracting & Specialties. After the event concludes, we will continue the evening's festivities at the Dessert Hospitality Suites. The attire for this event is dressy casual (for example, slacks/button-down shirts for men, and pants outfit or dresses for women).
Hosted Dessert Hospitality Suites
Immediately following the Farewell Dinner, participating Associate (Manufacturer) member companies will tempt you with unique desserts and hosted bars. Attendees will have the opportunity to enter into a drawing for a special raffle prize this evening by visiting each hosted suite and completing the dessert bingo raffle card. Plan to visit each suite and enjoy sweet treats, marvelous concoctions, and extra networking time with your industry friends!
Attire
All Convention sessions and evening events are casual—khakis, golf shirts, etc. are recommended. Wednesday night's reception is located outdoors.
Wednesday Evening's Welcome and Appreciation Evening
Casual resort wear is encouraged (for example, khaki pants for men, and capris or sundresses for women).
Friday Evening's Farewell Reception and Dinner—Dressy casual resort wear is encouraged (for example, khaki pants for men, and pants outfit or sundresses for women).