Networking Events
NIA's Convention schedule is designed to offer a variety of networking events and entertainment, as well as open time to allow attendees the opportunity to schedule their own meetings.
Wednesday, April 18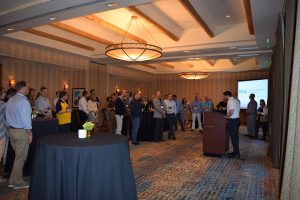 NIA Member Orientation
NIA members are paramount to the success and future of our organization, and it is important that first-time Convention attendees and new members are current on the benefits afforded to them through NIA membership. Get introduced to a NIA mentor, learn how to get the most out of Convention, and find out which events will be beneficial for your business type. This invitation-only orientation includes an overview of how NIA serves its members and the industry, and introduces our new members and first-time attendees to NIA's staff, committee members, and association leaders. If you are a first-time Convention attendee, be sure to check the "First Convention" box when you register.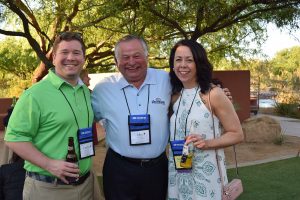 Convention First-Timer and VIP Reception
If this is your first NIA Convention, be sure to RSVP to this invitation-only cocktail reception where you'll have the opportunity to network with NIA leaders and staff, and learn more about NIA and the benefits of the Convention. Ask questions about the Convention, NIA's committees, our educational programs, or just enjoy getting to know members of NIA. Invitations are required. To ensure your invitation and space at this event, be sure to check the "First Convention" box when you register.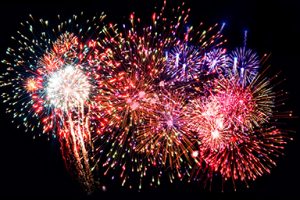 Welcome and Appreciation Evening: Calling All Superheroes!
Embrace your inner superhero and join your fellow Convention attendees as you mix and mingle with familiar faces and new friends! Come dressed as your favorite superhero—show your secret identity with a costume or t-shirt. Regular civilians can don casual resort wear, such as khaki shorts for men and capris or sundresses for women. The evening will feature a full meal, open bar, a green screen photo booth, and special activities for kids—including face painting. NIA's first private firework show will conclude the event. Don't miss out on this family-friendly evening! 
Open Night―Enjoy Orlando!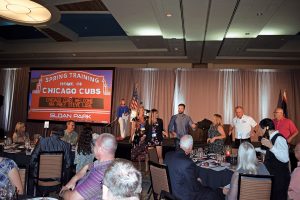 Farewell Reception and Dinner
Join us for the finale of NIA's Convention! The evening includes a cocktail reception, a full meal with wine service, and an opportunity to celebrate our outgoing President, Darrel Bailey (Performance Contracting, Inc.). A representative from Operation Homefront, the charity organization NIA is partnering with for this year's Silent Auction, will provide an update on current projects. Attendees will also have an opportunity during the reception and Silent Auction to write personalized messages of support to military veterans, which will be distributed by Operation Homefront after the event. After dinner concludes, the evening's festivities continue at the Dessert Hospitality Suites and Silent auction event. The reception and dinner will take place indoors and casual attire is suggested.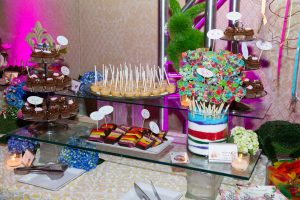 Hosted Dessert Hospitality Suites—New Date: Final Evening of Convention
Immediately following the Farewell Dinner, participating Associate (Manufacturer) member companies will tempt you with a different dessert and a hosted bar. New this year, attendees who plan to visit each dessert suite will have the opportunity to be entered into a special raffle that evening. Don't miss the last opportunity to network with industry friends during the sweetest event of the week.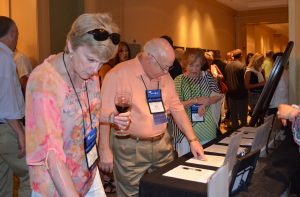 NIA's Silent Auction
NIA's 4th Silent Auction is a popular biennial event offering an evening of extravagant donations that you can bid on knowing that your donation benefits Operation Homefront and NIA's Foundation for Education, Training, and Industry Advancement. New this year, the Silent Auction will take place on Friday, April 20, the final night of Convention, which allows attendees plenty of time to familiarize themselves with the available prizes! Some of the past donations have included designer handbags, tickets to sporting events or Broadway shows, jewelry, trips or vacation homestays, sports equipment, and fine wine and spirits. To learn more, please visit the Silent Auction website by clicking here.
Open Times for Individual Member Meetings
Attendees are encouraged to make the most of their time at Convention. The following schedule outlines when individual member meetings may be scheduled so as not to conflict or overlap with NIA's Convention programming and events.  Click here to view the Meetings I-3, Member Entertainment/Meeting Policy.
Monday, April 16—Open all day
Tuesday, April 17—Open all day
Wednesday, April 18—no open meeting times available
Thursday, April 19—Open any time after 5:30 p.m.
Friday, April 20—12:00–5:00 p.m.
Attire
All Convention sessions and evening events are casual—golf shirts and resort wear are recommended. The reception on Wednesday evening is outdoors, and since the nights can be cooler, a light sweater or jacket is suggested.
Wednesday Evening's Welcome and Appreciation Reception: Calling All Superheroes—
Come dressed as your favorite superhero—show your secret identify with a costume or t-shirt. Regular civilians can don casual resort wear, such as khaki shorts for men and capris or sundresses for women.
Friday Evening's Farewell Reception and Dinner
Casual resort wear is encouraged (for example, khaki pants for men, and capris or sundresses for women).