NIA's Silent Auction
NIA will host its 4th Silent Auction during this year's 63rd Annual Convention. This popular biennial event offers an evening of competitive bidding and fundraising for NIA's Foundation for Education, Training, and Industry Advancement, along with a charitable organization. This year, net proceeds from the Silent Auction will be split evenly between the NIA Foundation for Education, Training, and Industry Advancement and Operation Homefront.
The 2018 Silent Auction Task Force, are actively seeking donations. Suggested donations include golf equipment or outings, trips or vacation home-stays, jewelry, designer handbags, hunting and/or fishing excursions, electronic items, artwork, Broadway show tickets, sporting event tickets, spa packages, fine wine and spirits, sports/entertainment memorabilia, credit card loyalty program gifts, hotel or airline loyalty reward credits/miles, or external industry consulting hours. Donors may also make cash donations, which NIA staff will use to purchase items for the auction on their behalf. If you would like to donate or would like more information, please contact Aimee Doyle at events@insulation.org or 703-464-6422.
During the Farewell Dinner on Friday, April 20, a representative from Operation Homefront will share information on current projects and a member from a military family will share their story. During the Farewell Reception and the Silent Auction, attendees will also have an opportunity to write personalized messages of support to military veterans and families, which will be distributed by Operation Homefront after the event. Click here to watch a video and to learn more about how Operation Homefront helps military families. Click here to watch a video on writing personalized messages.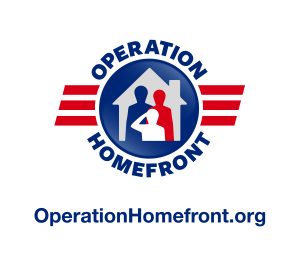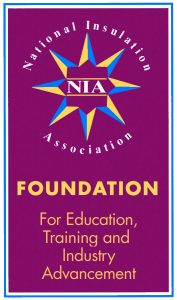 NIA's Foundation for Education, Training, and Industry Advancement promotes the benefits of commercial and industrial insulation to outside audiences such as specifiers, architects, energy managers, plant operators, building owners, facility managers, government agencies, and others. The goal of the Foundation is to establish NIA as the recognized authority on the insulation industry and, at the same time, increase awareness of the need and benefits of insulation.