August 2021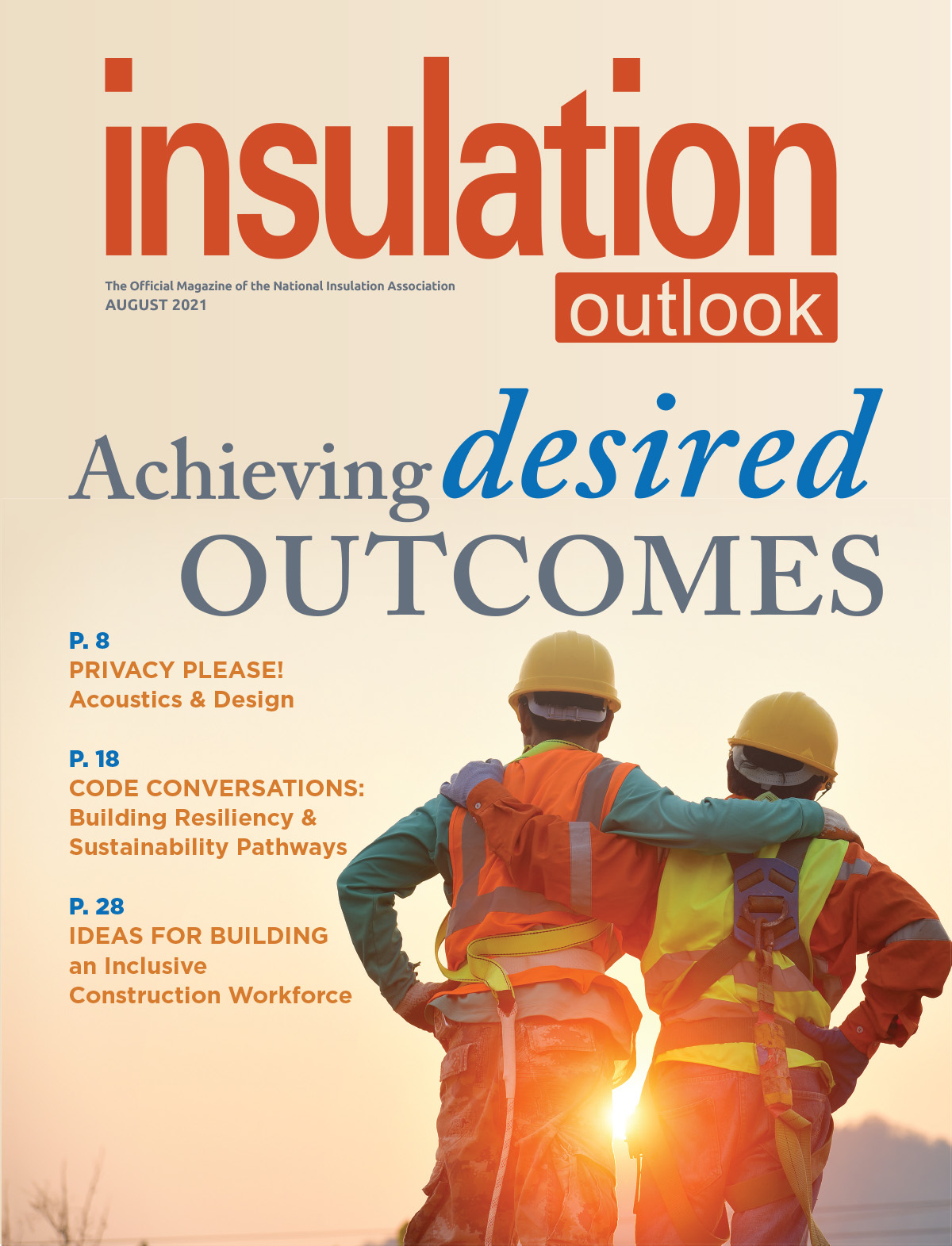 Also in the August 2021 Issue:
Insulation not only saves energy and money, but it can help achieve acoustic goals for spaces where people live and work. Designing for privacy and soundproofing is an art and a science—and this article offers the data and information to help you develop the best solutions for your customers.
Last year, the United States saw 22 natural disasters causing $1+ billion in damages, and this year's wildfires, hurricanes, and extreme storms have already caused destruction and loss of life. Read about how adapting building codes can help address climate change and build resilience in our communities, mitigating the risks and effects of both natural and man-made hazards.
A recent Associated Builders and Contractors summit on inclusion, diversity, and equity (IDE) offered a view into how some companies are developing and implementing best practices to expand IDE in our industry, growing their businesses along with their workforce.